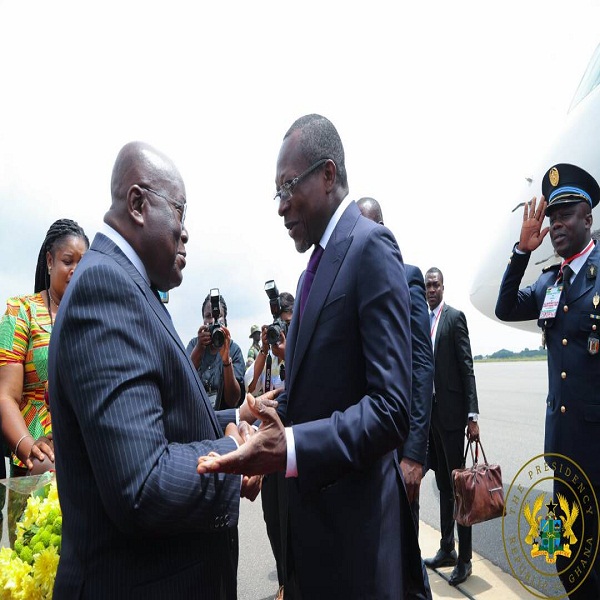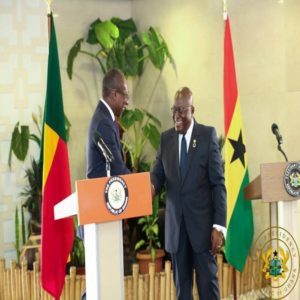 The President of the Republic, Nana Addo Dankwa Akufo-Addo, says there is every reason for Ghana and Benin to develop strong, strategic bonds based, inter alia, on the common democratic values that promote human dignity and solidarity.
According to President Akufo-Addo, the two countries are recognised as beacons of democracy on the continent and have in the 1990s resorted to the use of the ballot, and not the gun, as the preferred means of electing their leaders.
President Akufo-Addo made this known on Wednesday, 11th October, 2017, when the President of Benin, His Excellency Patrice Athanase Talon, paid a day's working visit to Ghana.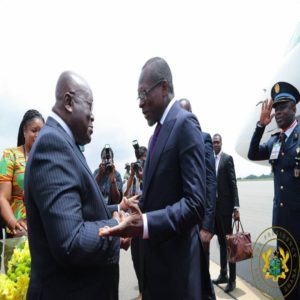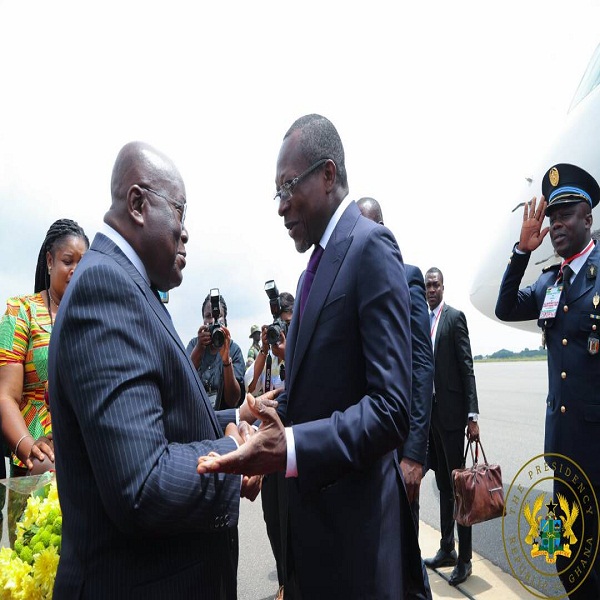 Speaking at a lunch held in honour of the Beninois President, President Akufo-Addo noted that "I believe it is a good omen that our peoples elected us into office around the same period, and it is, accordingly, incumbent on us to work together to bring progress and prosperity to them."
He continued, "We are both firm believers in the primacy of the private sector, and the role it must play in the development of our national economies. I am also happy that we share a vision of the industrial development of our economies, from ones dependent on the export of raw materials to value-added, industrial-based economies. This is the surest path to prosperity for our peoples."
The visit of President Talon, in the view of President Akufo-Addo, comes at a time when the bilateral ties between the two countries continue to evolve within a framework of cordiality and mutual respect.
Source, otecfmghana.com/Eric Asamoah Protocol, Flagstaff house, Accra