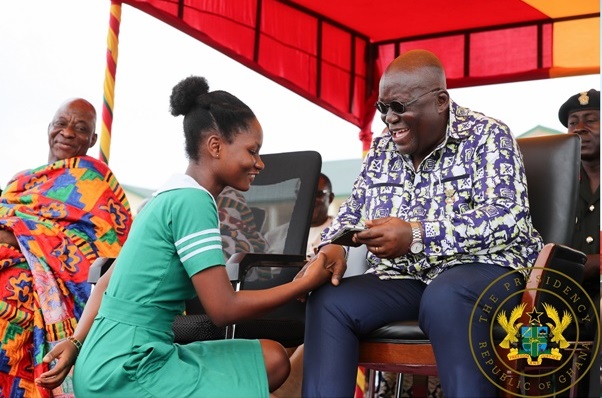 The President of the Republic, Nana Addo Dankwa Akufo-Addo, says the decision taken by him, in run up to the 2016 elections, to restore the nursing training allowances if he won the election was not mere political rhetoric, campaign talk, and neither was it meant to deceive nursing trainees in order to get their votes.
According to President Akufo-Addo, "it was much more than that. We believed, and still believe, that Ghana needs all the nurses and healthcare workers she can get, if the nation is to have a solid, world class healthcare system, and we think it necessary to provide the relevant incentives to make that possible."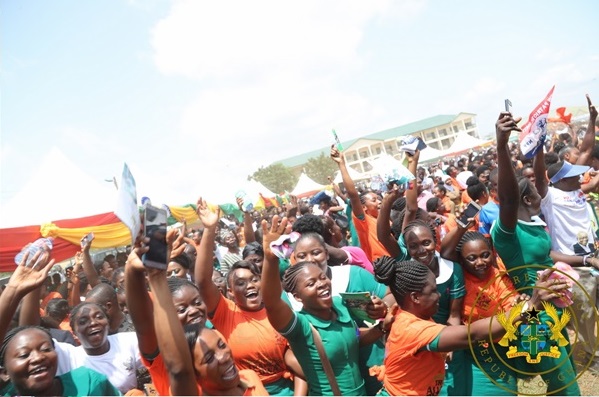 The President was speaking at the Sunyani Nursing and Midwifery Training College on Tuesday, 10th September, 2017, when he made this known, at the restoration of the nursing and midwifery training allowances.
Bemoaning the cancellation of the allowances, in 2014, by the government of the former President John Dramani Mahama, President Akufo-Addo noted that this singular action brought untold hardships to the thousands of nurses and midwives in the country, who depended on it for their studies and for their welfare.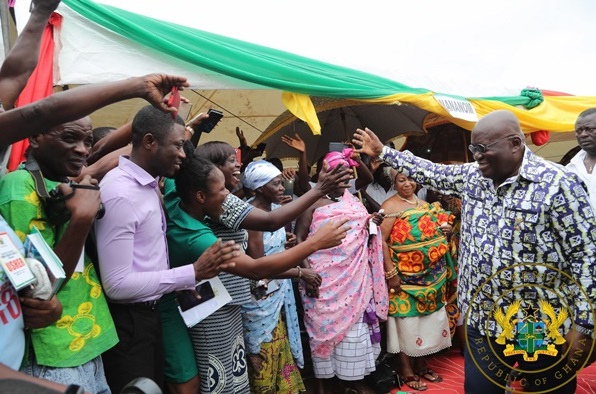 The cancellation, according to the President, left many trainee nurses demotivated and demoralised.
"The New Patriotic Party and I heard your cry, and assured you of the restoration of these allowances, if we won the election. By the grace of God, and by the generosity and trust of the Ghanaian people, I am here, today, as President of the Republic, ready to fulfill the pledge we made to you," he said, to a rousing applause from the packed auditorium of the school.
To this end, President Akufo-Addo stated that, for the 2017/2018 academic year, effective September, 2017, fifty eight thousand health trainees, comprising nurses and midwives, will be paid their allowance of four hundred Ghana cedis (GH¢400.00) per person, for each of the ten months of the academic year.
"This means government will be spending a total of GH¢232,000,000 for this academic year. The E-Zwich platform will be used to effect payment, as it will ensure convenience, prompt payment, and accountability," he said.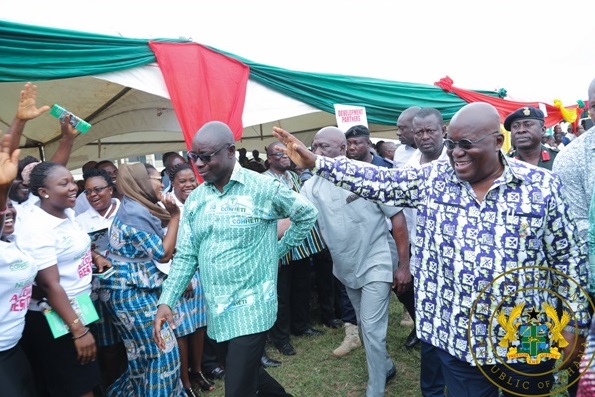 The President continued, "To the professional cynics and skeptics, those who have made an industry out of constantly asking 'is this policy sustainable?', I wish to assure them that, with the proper management of our public finances, the nation's budget can accommodate such an amount."
The implementation of the Free SHS policy, on 12th September, 2017, he added, should be an indicator of the fact that leadership is about choices.
"I have chosen to invest in the education and in the future of our young men and women, and I will use the blessings the Almighty has so amply bestowed on us to this end," he added.
The payment of the allowances, the President noted, would also not have been possible without the prudent management of the economy.
Source: otecfmghana.com