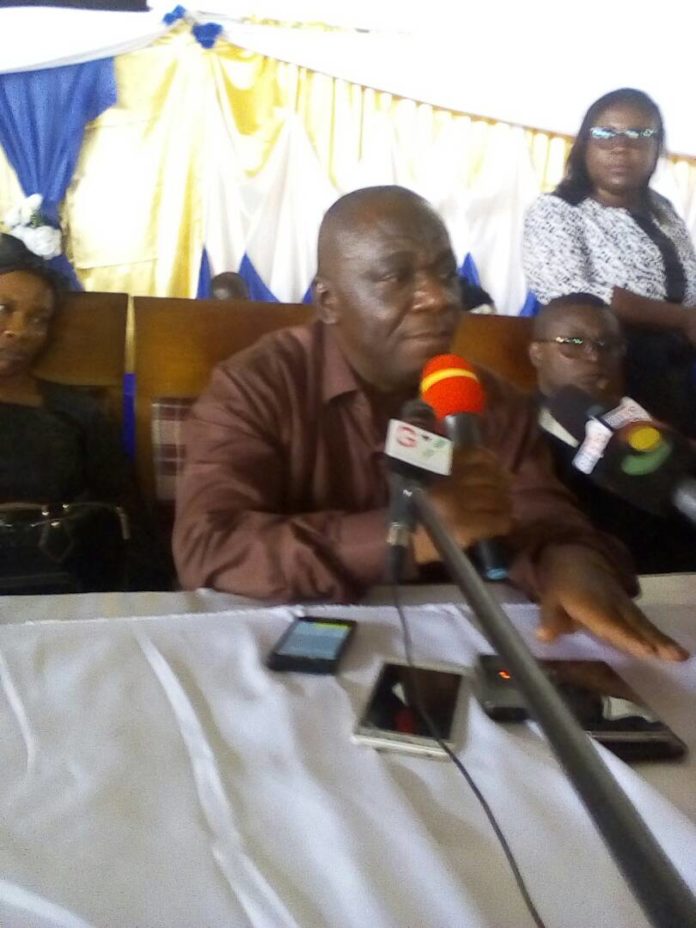 The Ashanti Region Director of Ghana Health Service, Dr Emmanuel Tinkorang has revealed that H1N1 Influenza Virus is responsible for the death of about 13 students of Kumasi Academy in the past seven months.
The spate of 13 deaths within seven months has caused public anxiety as parents and students demanded answers.
Speaking to OTECNEWS' Piesie Lardi in an interview, Dr. Emmanuel Tenkorang gave assurance that, there will be no further death as students undergo Azithromycin, a broad spectrum antibiotics medication.
Dr Tenkorang announced that 19 out of  12  blood samples sent to the Noguchi Memorial Institute by the health directorates to ascertain the cause of death released the results yesterday confirms tested positive for H1N1 Influenza strains, popularly known as Bird Flu as the cause.
H1N1 Influenza is the subtype of influenza A virus that was the most common cause of human influenza in 2009, and is associated with the 1918 outbreak known as the Spanish Flu.
The assurance comes as students and teachers undergo antibiotics medication supplied by the World Health Organization.
The students are expected to complete the 3-dose medication they started on Tuesday on Thursday.
According to Dr. Tenkorang, over 40 students have been affected while 16 on admission at Kwame Nkrumah University of Science and Technology Hospital and three at Komfo Anokye Teaching Hospital are said to be responding to treatment.
Their high body temperatures are said to have normalised after taking Azithromycin, a broad-spectrum antibiotic.
With these actions taken, the Regional Director of Ghana  Health Services, is full of hope that no student will die again at Kumasi Academy.
"Every child will survive in this school. No child will die. I must assure you. Once you take the treatment, there would be no problem. Everybody will survive," he assured.
Source: otecfmghana.com/ Evans Agyei Sikapa