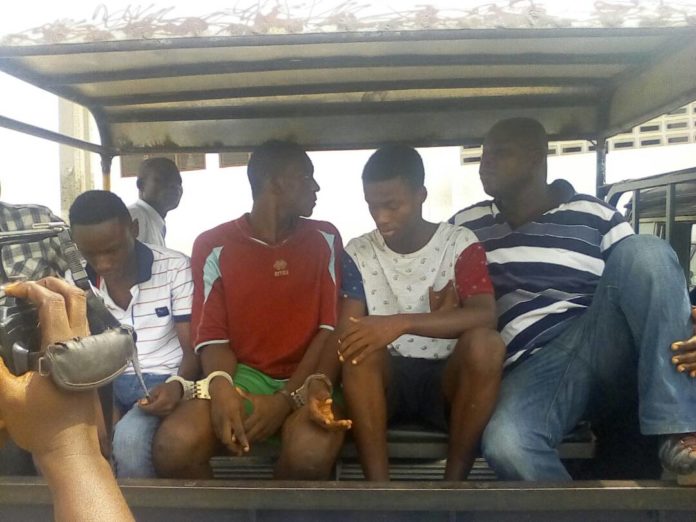 Asokwa district court (one) presided over by his Worship Mr Peter Oppong Boahen has remanded the three suspected Bantama rapists into police custody.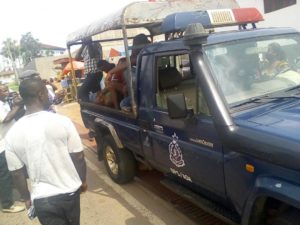 They are to reappear in court tomorrow December 20th for a definite hearing.
Otecnews source revealed that suspects are juvenile therefore their parents or guidance must be present in court as required by the law that is why the court adjourned the case to tomorrow.
The accused persons whose pleas were not taken will be in police until tomorrow to enable the prosecution to conduct more thorough investigations.
Seven schoolboys have subjected a teenage girl to a painful sexual ordeal.
The boys, were seen in a video footage gang-raping the teenager; and according to sources, the crime was perpetrated at Bantama in Kumasi, the Ashanti Regional capital.
Two of the boys are in senior high school (SHS) 1, while the other boy is in junior high school (JHS) 3.
The three suspects were picked from their various homes at Bantama on Saturday, December 16.
The police are also making frantic efforts to arrest the four other suspects – who are all students.
This was contained in a release, issued and signed by ASP Juliana Obeng, the Ashanti Regional Police spokeswoman.
She said a medical form had been issued to the victim to receive treatment, adding that the teenage girl had been assisting in investigations.
She urged people, who have possession of the obscene video to desist from circulating it, since such act is unlawful.
The seven boys allegedly committed the grievous sin in a room, which they (rapists) themselves reportedly captured on the video.
In the 5 minutes 16 seconds video footage, the boys were seen bonking the hapless girl, in turns, as some of them ran commentary about their various sexual performances.
The video had since gone viral on various social media platforms, especially WhatsApp and Facebook and it has so far ignited massive public anger in Kumasi and other parts of the country.
The victim, who struggled with her abusers throughout the entire duration of the sexual bouts, is said to have been hospitalized at the Komfo Anokye Teaching Hospital (KATH) in Kumasi for treatment.
Arrests
There were conflicting reports with regards to the number of arrests that the police have made.
The Ashanti Regional Domestic Violence and Victims Support Unit (DOVVSU) of the Ghana Police Service is said to be handling the case; as it had reportedly invited the victim to assist in investigations.
However, the Assemblyman for Bantama, Kwame Ofori, has told the media that all the five boys had been arrested and that they were firmly in police grips.
He called for justice for the young girl.
"It is true that a young girl has been gang-raped by five boys in Bantama. One of the unit committee members at Bantama has confirmed the case to me and he said he has handed all the five boys to the police," he indicated.
Source:otecfmghana.com/ Isaac Nsiah Foster