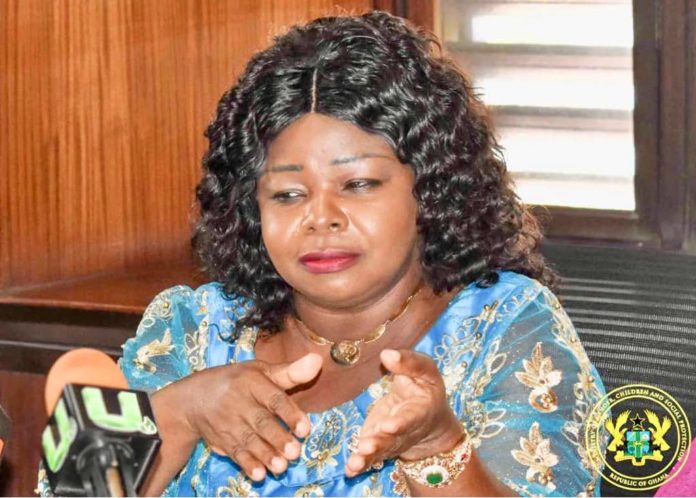 The Chairperson for the newly inaugurated first ever Breast and Cervical Cancer Board, under the Ministry of Gender, Children and Social Protection, Dr. Mrs. Beatrice Wiafe Addai has reiterated her call for the inclusion and coverage of cancer screening and diagnosis by the National Health Insurance Authority (NHIA).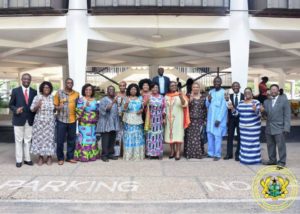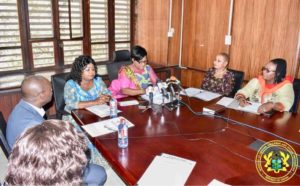 According to her most cancer patients report to health facilities with advanced cancer cases because of late detention leading to their death and the only solution to this canker is to make the clinical screening of cancer free of charge through the health insurance scheme.
Dr. Mrs. Wiafe Addai, the President of Breast Care International (BCI) and the Chief Executive Officer (CEO) of Peace and Love Hospitals in Kumasi and Accra, said this in her acceptance speech as the chairperson of the Cancer Board in Accra on Monday April 9, 2018, which was inaugurated by the Minister for Gender, Children and Social Protection, Otico Afisa Djaba.
The renowned breasts cancer advocate and the President elect for the African Organization for Training and Research in Cancer (AORTIC), said "cancer screening and diagnosis, by any stretch of imagination, cannot be independent of the treatment process, which is, however, covered by the NHIA. Decoupling cancer screening and diagnosis from treatment, breaks the chain, while stampeding the process of achieving a complete treatment cycle."
She also appealed to the Gender minister to consider including prostate and childhood cancers in the Insurance policy.
"Prostate and childhood cancers are not covered by the Insurance policy, and we are apprehensive this exclusion could have a devastating socio-economic toll on this critical segment of the population" she noted.
She highlighted in her speech the plight of indigent breast cancer patients and suggested their inclusion on the Government's life-saving, Livelihood Empowerment Against Poverty (LEAP) project, to alleviate their suffering.
In her conclusion pledged, on her own behalf, and on behalf of the Board, "to stay committed to our set objectives and further promise to collaborate with all Allied Institutions and Agencies, for the good of our mandate, and Mother Ghana."
The 16 member board, according the Gender Minister, will design and implement advocacy programmes to create awareness on breast and cervical cancer and to solicit funding from the public, corporate bodies, development partners and other international philanthropists to supplement government's effort to curtail the impact of the deadly disease.
They have also been tasked to support the Akufo-Addo government in its effort to curtail the impact of the deadly diseases in the society.
Source: otecfmghana.com/Francis Appiah