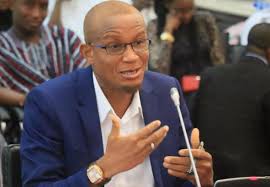 The government has paid the salary arrears of members of the National Association of Graduate Teachers (NAGRAT), Information Minister Mustapha Abdul-Hamid, has said.
According to him, the arrears were to have been paid by the end of March but validation processes forced a delay for a few days, and, so expressed surprised at the nationwide strike declared by NAGRAT on Wednesday, 4 April.
Mr Abdul-Hamid told Asempa FM's Ekosii Sen political talk show on authority that the Ministry of Finance has paid the arrears.
A few hours before his interview, NAGRAT declared a strike effective to pile pressure on the government to pay the arrears which have delayed since 2013.
At a press conference in Accra, NAGRAT President Eric Agbe-Carbonu said: "The disquiet of our members has reached its fever-pitch over the broken promises and deceit regarding the non-payment of these arrears by the government," hence their strike.
Source: ClassFMonline