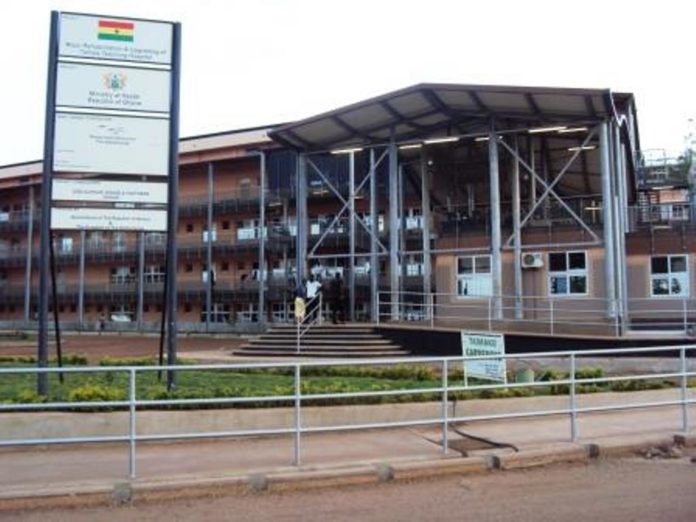 Medical doctors and nurses at the Tamale Teaching Hospital have effective Thursday night, suspended their strike, but threatened to 'advise themselves' if all the perpetrators of Monday's attack on their chief executive are not arrested and prosecuted within a week.
Consequently, all emergency services will from 8:00pm be restored, while out patient department services and that of specialised clinics will resume on Friday at exactly 8:00am.
The decision to suspend the strike, which started Tuesday, followed the arrest of Baba Alhassan, the ringleader of the pro NPP group Kandahar Boys Thursday morning.
He is said to have masterminded the attack of the chief executive Dr. Akolblia.
Dr. Akolblia was chased out of his office on August 13 by some youth group, which included some known members of the Kandahar Boys who locked up the place to demand the doctor's removal over allegations of incompetence and mismanagement.
On Tuesday he was led by the Northern Regional Security Council to the Hospital to resume his official duty amidst heavy police presence at the hospital premises to ensure his safety as well as staff of the hospital.
But doctors and nurses who said the action was not the first time, embarked on strike to demanding stringent measures to ensure their safety and also to bring the perpetrators to book before they will resume work.
They rejected several calls on them to resume work but finally backed down on decision Thursday night, saying the REGSEC has demonstrated good faith by addressing most of their security concerns.
A statement issued Thursday evening by the various union groups of the staff said aside the arrest of Baba Alhassan, the hospital management and the Police are working hard to establish a temporary security Post pending the building of a permanent one within the hospital.
The staff also said they have recognized the "efforts of the Police in trying to arrest the remaining perpetrators.
"As a mark of goodwill, we make this concession to suspend the withdrawal of services at the hospital from 8pm today 16," the workers announced.
"However, it is our hope that all the gains made so far shall not be eroded by any lackadaisical attitude by the REGSEC, the Police and the Management of the Tamale Teaching Hospital," the added.
They are meanwhile demanding, "the remaining culprits must be found, apprehended and prosecuted within one week from the resumption of work. If not, we would advise ourselves".
Four members of the Kandahar Boys arrested Wednesday morning were later released unconditionally, because the Police said they couldn't "establish any evidence against them" in the Monday incident.
Source: 3news.com