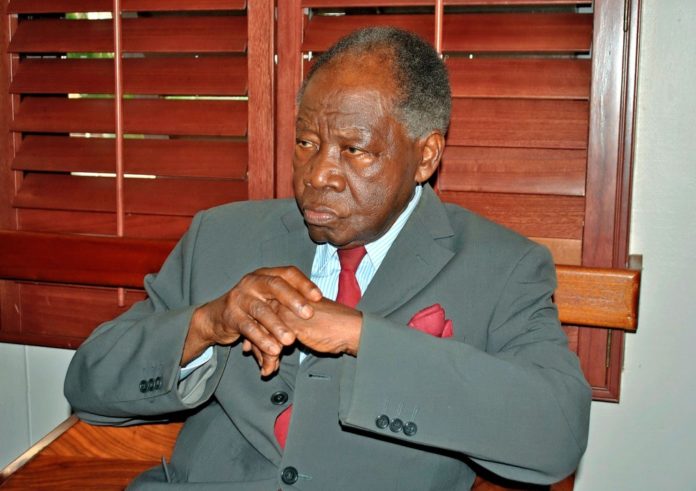 Renowned Ghanaian diplomat, Kwaku Baprui Asante, has died at age 93.
This was confirmed to Citi News by a family member on Monday morning, who said a further statement will be released.
Born on March 1, 1924, K.B. Asante was the Secretary to Ghana's First President Dr. Kwame Nkrumah and served under a number of Heads of States in Ghana.
He also served as the Principal Secretary at African Affairs Secretariat from 1960 to 1966.
He became Ghana's Ambassador to Switzerland and the United Nations Offices in Geneva and the UN establishment in Vienna, and also the Ambassador to Australia from 1967-72.
He also served as the Ambassador to Belgium, Luxembourg and the European Economic Community from 1976-1978.
Life in politics
K.B. Asante retired from the Civil Service in 1978 to form the Social Democratic Front to contest the 1979 elections where his party won three parliamentary seats in those elections.
Source: citifmonline.com