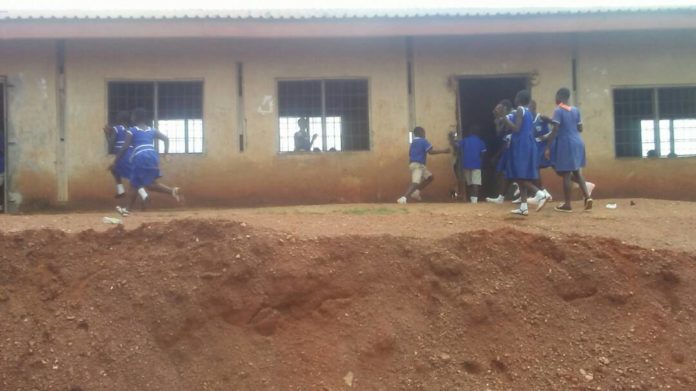 Residents of Kwanwoma in the Atwima Kwanwoma district of Ashanti region have accused assemblyman for Kwanwoma Aboabo electoral, Mr. Emmanuel Dadzie Esuah, of encroaching Kwanwoma District Assembly (D/A) basic school land.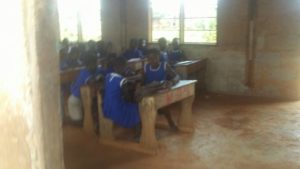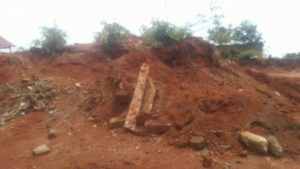 According to the residents, the assemblyman was not performing statutory duties, instead, he had been selling parcels of public land. They claim Mr. Dadzie Esuah sold Kwanwoma D/A basic school land, where a classroom block was pulled for sand winning without the consent of the school authorities.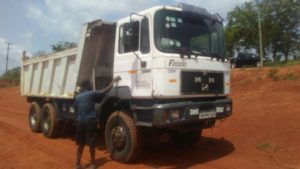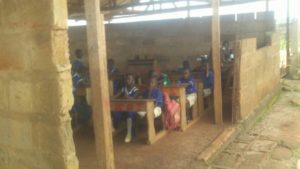 Headmistress of the school, Madam Stella Owusu, denied any knowledge of who had authorized the sale, pulling down of the classroom and the sand wining when television show host, Nana Adwoah Awindo, and some members of Kwanwoma community visited the school. Madam Owusu said even though she was new in the school several steps were taken, including a complaint to the police since she assumed office.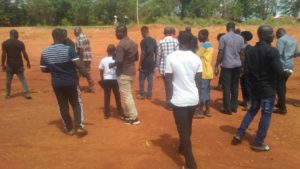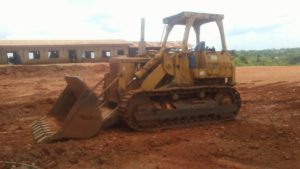 The headmistress was however unhappy that the sand winning had affected academic work as well as extra curriculum activities in the school.
OTEC news' Isaac Nsiah Foster who had visited the scene can confirmed the sand winning at Kwanwoma D/A Basic school and reported the there was an excavator on site, winning sand on the school's park.
Pupils who spoke with OTEC news revealed that their school's canteen was pulled down by some men believed to be working for the assemblyman before he began winning sand in the school.
Abontendomhene of Kwanwoma, Nana Okyem Fordjour, stated that Kwanwoma D/A School block which had been pulled down was finance by the Adumhene Nana Agyei Kesse.
he accused Assembly Member for Kwanwoma Aboabo electoral area, Mr. Emmanuel Dadzie Esuah, for selling public land earmarked for developmentl.
Meanwhile the coordinator of the sand winning workers, Mr. Yaw Adade, who was possessing Mines Department Industrial Minerals Sand Way-Bill receipt said the book was given to him by his superior in Suame Magazine but refused to disclosed the name of his said boss.
He confirmed the assemblyman Mr. Emmanuel Dadzie Esuah is the one gave them authorization to win the sand on school's land.
By Isaac Nsiah Foster