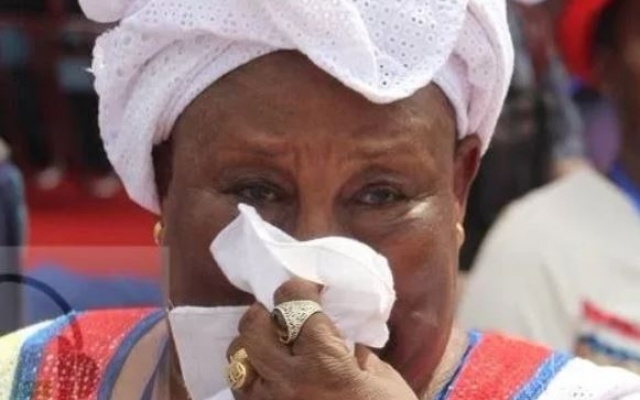 Hajia Fati has made a sudden detour, describing her recent attack on a journalist with Accra-based Adom FM as a mistake.
The New Patriotic Party (NPP) firebrand admitted slapping the newscaster Ohemaa Sakyiwaa Ahwenepa, at the party's headquarters. According to her, she assaulted the reporter because she failed to seek her consent before taking pictures of her.
"She was snapping [taking pictures of] me, I don't know her, she didn't approach me, she didn't tell me anything. I only saw a flash on my face twice, the third time, I slapped her because I didn't know who she was," she said.
However, she changed her stance on Wednesday, 9 May 2018 when she joined scores of NPP supporters to accompany Sammi Awuku – a national organizer aspirant – to pick his forms.
Hajia Fati used the opportunity to appeal to the media for her action, which has been condemned by the party.
"I'm appealing to all press men," the NPP firebrand broke down in tears.
She added: "I'm on my knees begging you people. I don't have any grudge with any press person. What happened was a mistake. So please you people should forgive me. Please, you people should forgive me."
Hajia Fati is currently on a police enquiry bail.
Source: Ghana/Starrfmonline.com