Health
COVID-19: "Take personal responsibility, it's not government matter" – Noguchi Director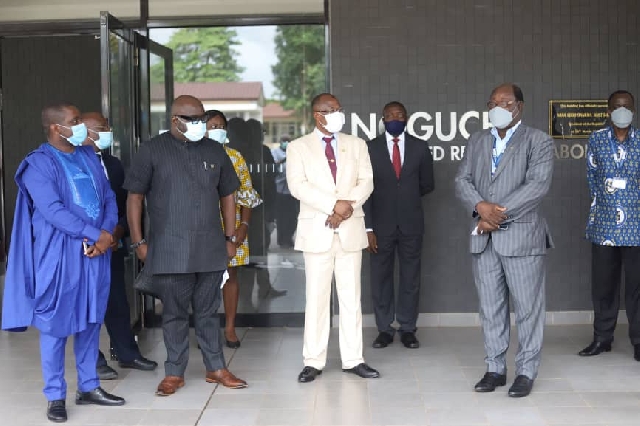 The Director of the Noguchi Memorial Institute for Medical Research, Professor Abraham Kwabena Anang, has urged Ghanaians to desist from blaming the government for the rise in COVID-19 infections in the country.
The Noguchi Director spoke when Ghana's foreign missions presented a cheque for $100,000 to the institute and other research laboratories to aid them in the conduct of COVID-19 tests.
The country's case load as of Friday, 22 May 2020 stands at 6,486.
The increase, per official reports from the Ghana Health Service, is attributed to new cases found in the Greater Accra, Ashanti, Western and Central regions.
Prof Anang noted that the onus lies on Ghanaians to have respect for safety protocols to prevent further spread of the virus rather than shirk that personal responsibility, only to turn around to blame the government for the spike in cases.
"So, it is important for everybody to understand that for Ghana to contain COVID-19, the only way out is to ensure that the individual respects the conditions for prevention of spread of infection. If the individual does not, it's not government matter, to be honest; if you're not careful, you will start, 'government, government'; it's not a governmental matter. It is the individual. So, we have to respect that situation. If we respect it, COVID can be contained in no time."
Source: Class