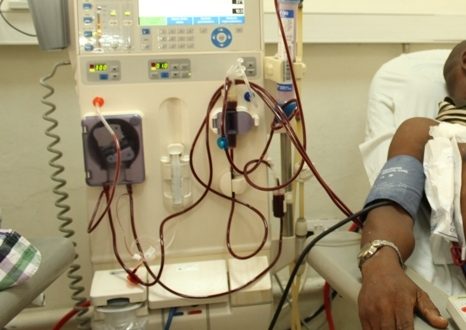 The Renal Patients Association wants the government to consider scrapping taxes on consumables for dialysis treatment in the country.
The association dreads another closure of the outpatient department of the renal unit of the Korle-Bu Teaching Hospital due to the high taxes on the dialysis equipment, which it says is serving as a disincentive for its importation to stock up the unit.
The President of the Renal Patients Association, Baffour Kojo Ahenkorah, told Citi News, "The government has to look at the tax component. Because already the consumables are very expensive. He goes, he buys, he brings it down, he comes and pays a huge tax. A private person cannot do that. Definitely after doing that, he will put it on the thing for the patients to come and pay."
"And then if we don't take care, Korle-Bu will shut down again. We have only 15 machines, and out of the 15 machines, 250 are OPD, ward cases and each one of us goes on for four hours…And now more people will move to Korle-Bu so there is going to be a lot of pressure on us. So when they take the tax off, it will bring the prices down for the private sector to bring the prices down," he said.
Meanwhile, the government has approved GH¢4 million to help clear the outstanding debt of the renal unit of the Korle-Bu Teaching Hospital.
The outpatient department of the renal unit was closed down in May 2023 due to debt, leading to the death of 19 patients.
The closure also inconvenienced other patients who rely on dialysis services, forcing them to seek treatment elsewhere at a higher cost.
Although the facility has since reopened, Health Minister Kwaku Agyeman Manu told Parliament on Thursday that the Ministry of Health has engaged the Ministry of Finance and secured the approval of GH¢4 million to pay the unit's debt.
"The Ministry of Health has since requested the Ministry of Finance to settle the total indebtedness of GH¢4 million, and the good news is that the Minister of Finance has just approved the disbursement of this GH¢4 million to support our patients in Korle-Bu," Manu said.