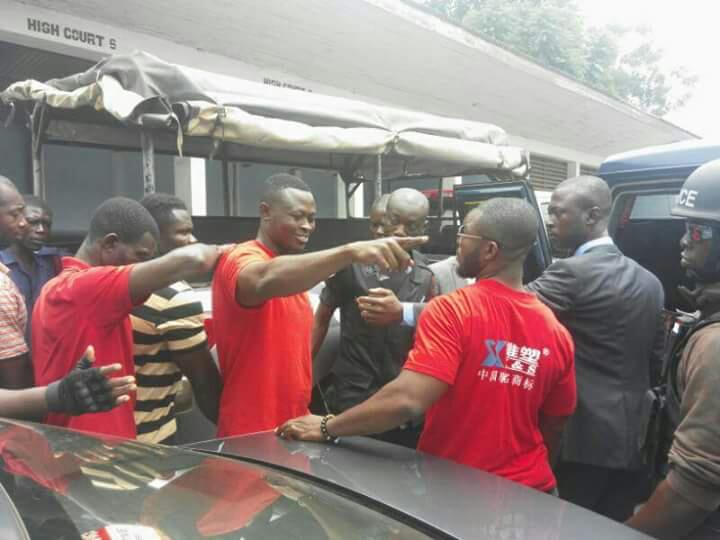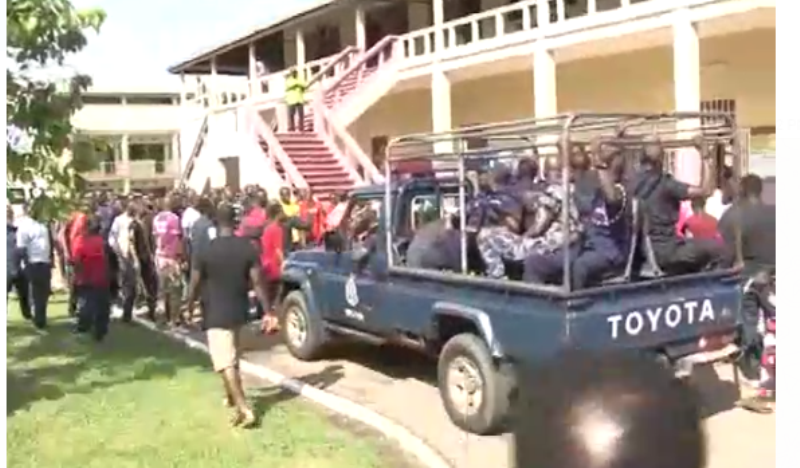 A Kumasi Circuit Court, presided over by Her Honour Patricia Amponsah, has struck out the case against eight persons who aided the escape of their 13 Delta Force colleagues arrested for assaulting the security coordinator of the Ashanti Region.
The eight who were charged with causing disturbances in court, resisting arrest, and rescuing persons in lawful custody were freed because the prosecution lacked evidence against them.
The prosecution today, Wednesday May 17,  tendered a response from the Attorney General after a docket was sent previously for advice on the case.
According to the prosecutor, ACP Okyere Darko, the police did not have enough evidence to support the charges leveled against the accused persons.
On March 2017 some members of the Delta Force vigilante group, associated to the ruling New Patriotic Party (NPP) stormed the Ashanti Regional Coordinating Council and assaulted the Regional Security Liaison Officer, Mr George Agyei, who had just been appointed to the position.
The group wanted President Akufo-Addo to put a different person who was their favourite in charge, hence they destroyed property at the office and assaulted Mr Agyei in the process.
The police moved in and after investigations, arrested 13 of them, granted them police enquiry bail and later arraigned them at the KMA Circuit Court, charged with conspiracy to commit crime, assault on a public officer, causing unlawful damage and preventing a public officer from performing his lawful duties.
On the first day of their appearance, they pleaded not guilty and the court remanded them into prison custody for two weeks.
Before the security could take them into custody, their colleagues stormed the court and aided their escape from lawful custody. They however handed themselves over to the police.
The police later arrested the eight persons thought to have aided the escape of the 13 and charged them with disturbing a court session, resisting arrest and rescuing persons in lawful custody.
When they were arraigned, they pleaded not guilty and their lawyers argued that they were no where near the court premises on the day of the incident and that the police even arrested them at a place far away from the court premises, at Fante New Town.
Meanwhile the case of the 13 Delta Force members said to have masterminded the assault of the security liaison officer is still pending and would be called on Thursday May 18, 2017.