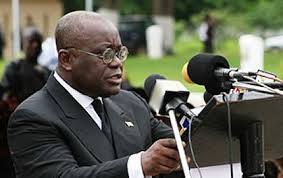 The National Health Insurance Authority (NHIA) has suspended the Capitation programme in the Ashanti region "effective August 1, 2017."
The suspension follows a directive from the government and the board of directors of the NHIA, a statement from the Authority's Corporate Affairs Directorate said.
A few weeks ago, the Senior Minister Yaw Osafo Marfo revealed that government will announce the cancellation of the programme which was being piloted in the Ashanti region.
Under the capitation programme, clients select their preferred health facility, which would be responsible for their primary healthcare needs. The initiative which was introduced by the erstwhile Mahama administration, was to simplify the processing of claims by service providers. It has, however, been fraught with challenges.
Below is the full statement from the NHIA
NHIS SUSPENDS CAPITATION PROGRAM IN ASHANTI REGION
Following a directive from Government, the Board of Directors of the National Health Insurance Authority has instructed for the suspension of the Capitation program in the Ashanti Region with effect from the 1st August 2017.
The Board shall undertake a thorough review of the whole Capitation Payment Mechanism and processes and will inform the public of the way forward after the detailed review is completed.
Thank you.
Issued by: Corporate Affairs Directorate National Health Insurance Authority