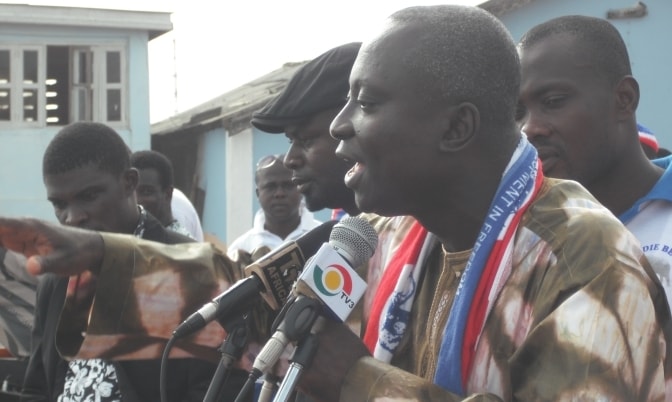 Ashanti regional chairman of the ruling New Patriotic Party, Bernard Antwi Boasiako has said that the establishment of the Ghana Institute of Social Democracy (GISD), by the NDC must be condemned and stopped immediately.
According to the NDC, the establishment of the school is aimed at building a core of intelligent followers in order to be able to engage in meaningful discussions on national issues, and engender a move from aggressive politicking.
But chairman Wontumi as he is popularly called believes the establishment of the school should be stopped immediately to prevent the Ndc from impacting violent ideologies to Ghanaians.
"We have to condemn it and stop it immediately or else they will bring chaos into the country".
He noted that a political party which has deliberately failed to recognise it's founder has nothing better to teach but violence and should be sharply condemned.
"If the relevant authorities allow this school to be established, it would generate chaos in the country just as other nations gripped by civil war".
Chairman Wontumi stated that he will have no choice than to also establish a counter institution in the Ashanti region to teach his ideologies of protecting the people from the NDC's violent ideologies.
"What is the meaning of social democrats, where is their integrity, are they not the same people who came to steal from the public purse…. are they coming to teach people how to steal ?, he queried on an Accra based radio station.
According to the chairman, the most important thing to propagate is national peace and allowing the ndc to establish such a school will be a threat to the peace in this country.
He however vowed to do anything in his power to oppose the establishment of the school which he described as terrorist institution.
Source: otecfmghana