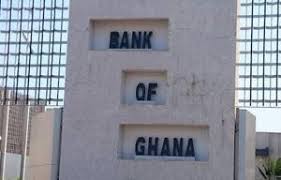 The Bank of Ghana (BoG) says it is committed to reducing its lending rates for commercial banks to ease the cost of doing business in the country.
The central bank explained that this decision will be carried out if existing conditions permit it so as to facilitate growth of the economy.
The assurance by the BoG comes on the back of its Monetary Policy Committee meeting which will culminate in an announcement of the new policy rate on Monday, 27 November 2017.
Speaking at the SME CEOs' summit, the First Deputy Governor of the BoG, Dr. Maxwell Opoku Afari said: "The Bank of Ghana's monetary policy committee has lowered the policy rate by 450 basis points to 21 per cent and this week starting from Tuesday, the monetary policy committee is meeting again to assess recent developments.
"After the cumulative 450 bases points lowering, we have seen lending rates come down by some 150 bases points. This is not as much as we expected and more will be done to bring lending rates down."
Source: BOG