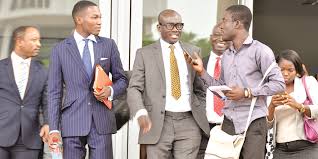 Government has welcomed the Supreme Court's ruling rejecting an order by the African Court of Human and People's Rights (ACHPR) in Tanzania, in the case involving the retrieval of the Ghc51.2 million judgment debt wrongfully paid to businessman, Alfred Woyome.

The African Court on November 24, 2017, ordered Ghana to suspend all efforts to retrieve the money until it determines an appeal filed by Woyome, who argued that his human rights are being abused by Ghana's Supreme Court.

But the five-member panel of Justices at the Supreme Court in making a determination on a similar application filed by Woyome for stay of proceedings pending the final outcome of the case before the African Court, argued that there was no real factual and legal basis for the Supreme Court to share its powers and jurisdiction with any other court, and so it cannot be compelled to halt the ongoing proceedings.

The Supreme Court thus dismissed Mr. Woyome's application for stay of proceedings, pending the final outcome of the case before the African Court, describing it as one without merit.

Speaking to the media after the ruling, a Deputy Attorney General, Godfred Dame, said the Supreme Court has done what is needful because any contrary decision would have would have promoted "discrimination."

"If indeed this ruling [The ruling of the African Court] is made to stand, then it means it is promoting discrimination," he added.

Mr. Dame said he was surprised by the order by the African Court since government had no representation when the order was given.

"…The ruling of the African Court came as a surprise to us…there was no hearing or notification to us on the proceeding. All that had been done was a motion filed by them and we had also filed our affidavit in opposition, and then there were no further representations whatsoever.
Source: citi fm