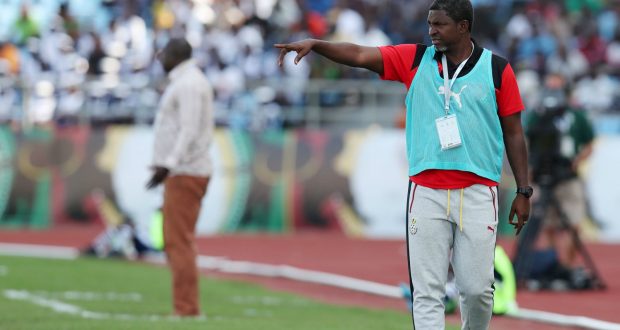 Assistant coach for the senior national team the Black Stars Maxwell Konadu says club chairmen are responsible for massive player's exodus without clubs earning anything from their transfer fees.
''the alarming rate of a player exodus from the local leagues with parents Clubs not benefited financially is stifling the development of football in Ghana,'' Mr Konadu observed.
Mr Maxwell Konadu who is also the Manager for Local Black Stars  in an interview with Otec sports' host Osei Akoto Isaac (Kanu) said that "Club chairmen are to be blamed for this situation because a club doesn't have to wait for a player's contract to expire before trying to negotiate contract extension with the players.
'' If you need the player, you have to start the negotiations with his agent one or two years before the player's contract to runs down,'' the former Kotoko player and Manager said.
''That is how it is been done in other countries so why can't we also do same here in Ghana, some club managers are far from the playing body and it is not the best,"  he said.
Maxwell Konadu was the head coach of Asante Kotoko between the period of 2011-2012 and he was appointed as an assistant coach for Kwesi Appiah in 2012 till date.
Source: otecfmghana.com/Dominic Owusu-ansah