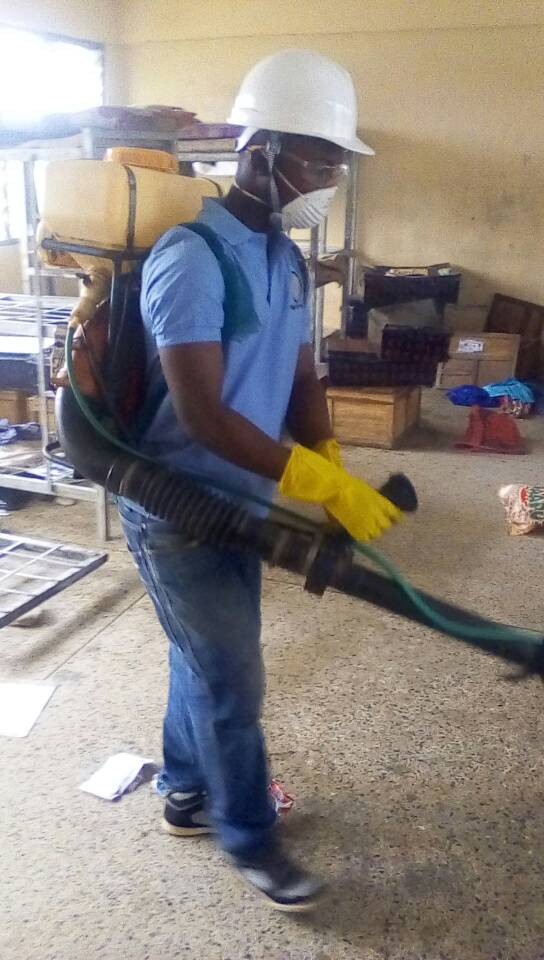 Ghana Education Service has contracted an expert to fumigate Kumasi Academy school campus following the suspected swine flu outbreak at the school.
The fumigation which has three types including general fumigation, Viral, bacteria fumigation and Cleaning and disinfection started Sunday, December 10, 2017, at the school's campus.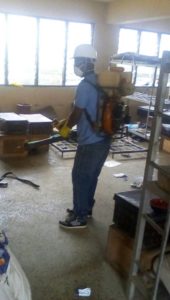 Speaking in an interview with OTEC FM's Isaac Nsiah Foster, the Director of OSCAPPA Ventures who is embarking on the fumigation exercise Mr. Oscar Osei Appau disclosed that they are fumigating all the 8 houses, 99 rooms plus the kitchen, sickbay, administration block, KVIP latrines with exception of the teacher's bungalows.
According to him, the general fumigation will take care of insects such as cockroaches, bedbugs, ants and so on while the 2nd fumigation takes care of the viruses and bacteria, then the last is cleaning and disinfectants exercise which is to ensure the safety and cleanliness of the campus.
"I believe that with this particular problem, every Ghanaian is concerned. Even though we do normal fumigation, viral fumigation, but for this particular one, in fact, it has included a number of deaths so every parent and anyone who is more concerned about the school knows the danger about this problem," he said.
"I believe that by the time we finish, we might have catered for whichever virus that was detected to be the cause of the problem in the school. So we believe that after the work, our chemicals will work to perfection and normal schooling will continue."
He also indicated that the general fumigation will cater for insects such as bedbugs and cockroaches while the viral fumigation will also cater for virus and bacteria.
Mr. Osei Appau said although the chemicals used for the exercise are dangerous, the fumigated areas will be congenial for habitation after a period of two hours.
Meanwhile, OTEC FM's Isaac Nsiah Foster finds out that there were about only 45 students at the campus as compared with the entire population of about two thousand (2,000 ).
Checks from the authorities also revealed the students will reporting today in order to continue with their learning on Monday, December 10, 2017, as they are fast approaching examination period.
Source: otecfmghana.com/ Isaac Nsiah Foster