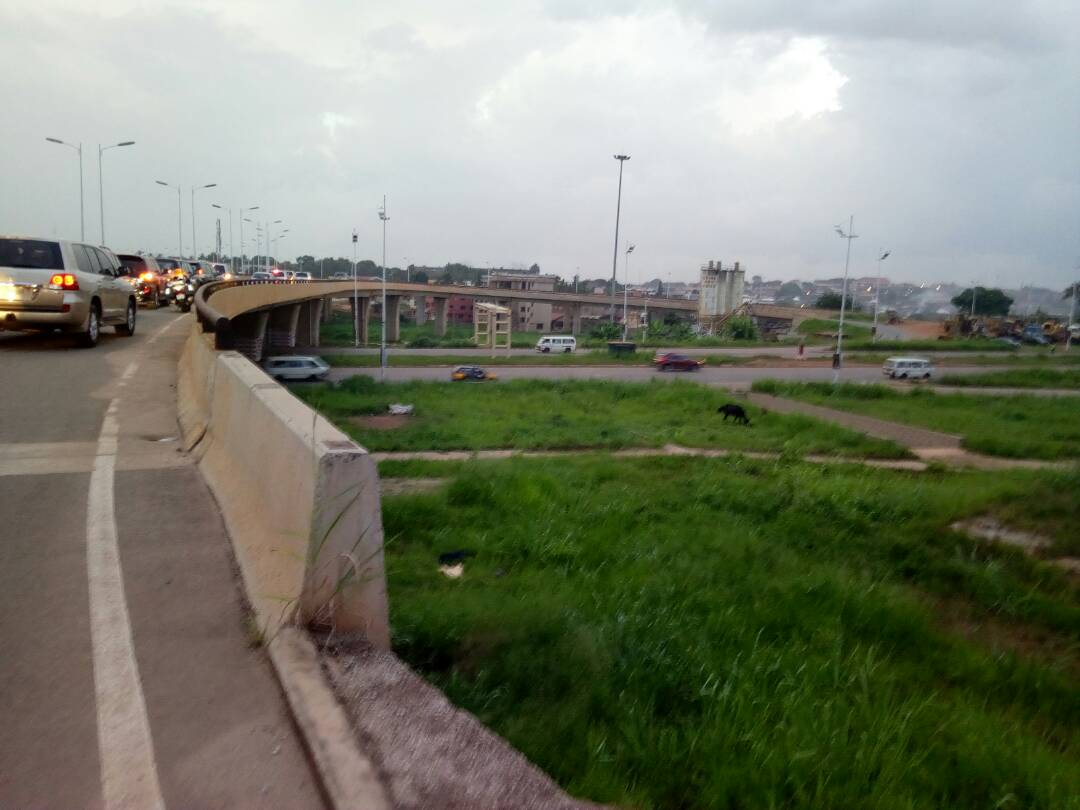 Residents of Kumasi have turned the Sofoline interchange into a toilet facility, Otec news has learnt.
Otec FM'S reporter Ebenezer Owusu Ansah is worried that bushes have taken over the Sofoline interchange; a situation that makes it easy for people to hide and ease themselves.
He reports that the unscrupulous folks who defecated around the area also terrorize residents by pelting them with stones whenever they pass by.
Even the reporter was not spared when he approached to investigate their dastardly act as they threw stones and took to their heels.
The interchange forms part of an 11km project stretching from the KomfoAnokye Teaching Hospital (KATH) to Abuakwa on the Kumasi-Sunyani road.
Work on the reconstruction of the Sunyani Corridor Roads has stalled for over three years due to government's failure to honour debts totaling over $23 million.
The Sofoline Interchange project which started in 2007 is 10-years behind scheduled.
The 100 percent government of Ghana- funded project is about 74 percent complete.
The five main components of the project include widening of the KomfoAnokye Hospital-Abuakwa Road and construction of an interchange at KATH and Sofoline.
It also involves the construction of five underpass bridges along the road.
Lack of funds and non-payment of compensation to property owners who were affected by the project, however, have stalled execution of the project.
This means 170 workers of the construction firm receive salaries while the job remains uncompleted.
Recently, Roads and Highways Minister Kwasi Amoako-Atta said the government will soon release funds for the completion of the Kumasi Sofoline interchange which has stalled.
The Minister has, therefore, urged the contractor working on the project to work diligently "when we start releasing monies to you".
Speaking to some of the workers under anonymity, they said, they have lodged several complaints to the authorities about the open defecation situation but nothing has been done about it.
They say the residents believe they have the right to defecate there because that was what they were doing there before the project took off.
It is feared that armed robbers and other criminals will take over the place as the bushes are allowed to grow further.
Source: otecfmghana.com/ Kwaku Anane Jnr