Crime
Christians charged to support the fight against corruption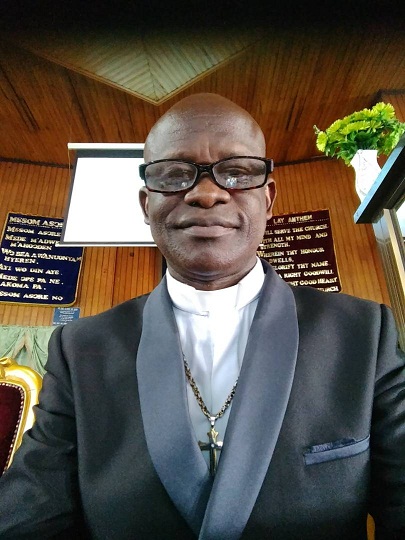 The Supt. Minister for New Tafo Circuit for The Methodist Church of Ghana, in Kumasi, Very Rev. Dr. Samuel Edubate Nketsia has charged on Christians to support the government to fight bribery, corruption and extortion in the country, as they enter into a new year.
He said corruption, which had become a national canker could not be left alone for government,  politicians and those holding high offices to fight it, but also Christians involving themselves.
Very Rev. Samuel Nketia, who is in charge of Dunwell Methodist Church in Dichemso in Kumasi, was speaking to Otec News' Francis Appiah at the church premises during the 31st December Watch night service to usher in a new year (2018) on Sunday December 31, 2017.
He said, as Christians, they must transfer the Christian moral values that are taught in churches to their various institutions they work.
"As we enter into a new year, Christians must help the government to fight corruption in the country. In the churches, they are taught according to the Holy Bible to be faithful and not to indulge in immoral practices, which corruption is one, so they must live upright and exemplary lives by avoiding corruption in their places," he said.
"Now Christians are condoning with other unbelievers in corruption. If you go to other institutions you will see Christians occupying higher positions, and there are a lot corrupt practices going on there, who do you think are involved?" he asked.
He said Christians can only help in the fight against corruption by desisting from joining unbelievers in immoral practices, and also if they (Christians) discharge their duties as they learn and do in churches.
"Christians' lives in churches shouldn't be different from what they live in their various homes and offices, I believe their actions should reflect on what they learn in churches", he added.
He said dishonest and fraudulent practices had become a huge bother and the church could not remain silent.
He urged Christians to ensure that their lives were meaningful to others in the society by refusing to be associated with anything indecent, undignified and evil.
Source; otecfmghana.com/ Francis Appiah