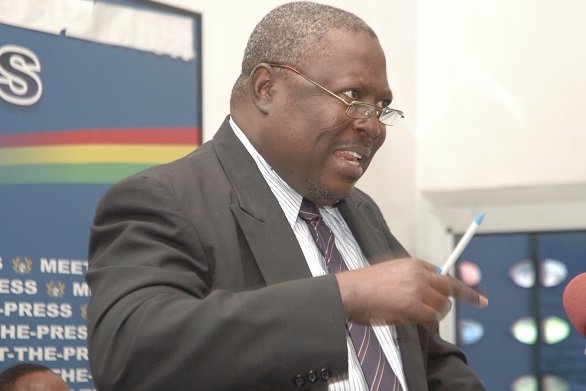 The Special Prosecutor nominee, Martin Amidu has confidently stated that he is ready to answer any question regarding his appointment when he appears before Parliament for vetting.
According to Mr. Martin Amidu, some people are making comments about his appointment but he will answer the questions when he appears before parliament.
Although he is a member of the NDC, Mr. Amidu has been an avid critic of his party, especially prior to the 2016 election, where he wrote some disparaging articles against the then government led by John DramaniMahama, describing the administration as corrupt.
This led to some friction between Mr. Amidu and some members of the NDC most especially the National Organizer of the party, Kofi Adams.
When he was quizzed by OtecFm's News Editor, Mr. John Antwi-Bosiako on Friday, January 12, 2018, on an allegation from his party members that for the past 13years he has not been able to pay dues, Mr. Martin Amidu said "let them say what they want to say".
"When I go to parliament they may ask me that question then I answer so you ought to let us leave the matter and wait until the president has sent the nomination to parliament and has concluded its writ and decided positively or negatively," Mr. Amidu stated.
President Akufo-Addo on Thursday evening named the former Attorney General as the Special Prosecutor subject to Parliamentary approval.
This comes after President Akufo-Addo assented to five Acts including that of the Special Prosecutor on January 2, 2017, which were passed by Parliament last year.
Parliament passed the Office of the Special Prosecutor Bill in November last year, which allows for the establishment of an independent anti-corruption institution to deal with public officials who have been deemed or found liable to corrupt dealings.
The law now gives power to the new independent prosecutor who's tasked with the responsibility of prosecuting past and present public officers deemed to have been corrupt.
He is expected to be approved by Parliament in the coming days.
Source: otecfmghana.com/ KwakuAnane Jnr