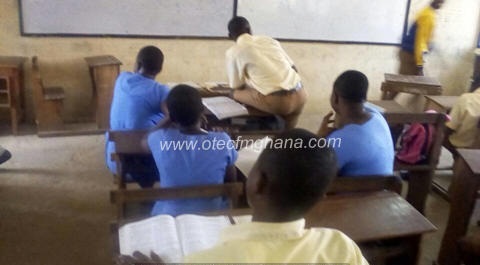 Authorities of Kumasi Academy (KUMACA) in the Asokore Mampong Municipal of the Ashanti have assured that since most of the students and staffs of the school have been vaccinated against the H1N1 influenza swine flu, they believe the students will have peaceful minds to study.
Apart from the vaccination, the authorities have also fumigated the school premises to avoid further spread of the disease, according to the school authorities.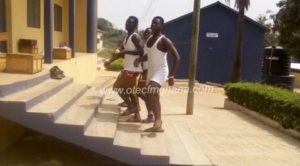 The assurance by officials comes after four students of the school reportedly died from H1N1 influenza type A, a development that sparked uproar amongst parents.
Over 80 percent of the 2,810 student population, as well as teaching and non-teaching staff of the school, were vaccinated in December 2017.
The school made headlines after parents trooped there to pick up their wards following news about the deaths, but stakeholders collaborated to bring the situation under control.
As the school reopened on Monday, January 8, 2018, to begin another term for the academic year, authorities have assured that enough measures have been put in place to contain any case this time round.
Speaking in an interview with Otec News' Isaac Nsiah Foster on Monday January 9, 2018, the Administrator of the school Madam Stella Owusu said all staff and students who were not vaccinated will be vaccinated, now that the drugs and the vaccines are available, and there will be a 24 hour surveillance to monitor them.
"We have the drugs in the country, and we have the vaccines also in the country, everyone is protected as far the H1N1 influenza is concerned," she assured.
"We have fumigated everywhere within the school's campus in addition to vaccination exercise,  indicating no more fear of H1N1 influenza swine flu," she added.
Some students who spoke to Otec news expressed their gratitude to the school authorities for their efforts in ensuring their safety on campus and hope the vaccinating exercise will be a long-lasting solution.
Source: otecfmghana.com/ Isaac Nsiah Foster