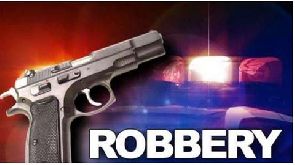 Armed robbers reportedly gunned down one person and robbed dozens of passengers on the Ayaano and Water Works stretch of the Aseseeso-Adukrom road in the Eastern region.
According to an eyewitness, the armed robbers mounted a road block and robbed many passengers, most of them returning from funerals.
Most of the passengers were robbed off their personal effects and huge sums of monies during the incident which occurred Saturday evening.
One person was allegedly shot dead after he attempted to speed off upon noticing the presence of the bandits.
Efforts to get confirmation by the Police has not been successful but reports suggest some of the robbers have been arrested.
Some Residents at Akuapem Aseseeso say, for a very long time they have appealed for the establishment of a Police Station in the community to enable the Police respond quickly to robbery which happens more often in the enclave.
"Aseseeso is a small community, yes! But robbers were able to manoeuvre to storm the place, hijack and ransack people using the road and even to the extent of killing, that's too grievous to be taken for granted.
"It's not about the community or the population being too small, yes we know the town is small though but then, let's not forget that it has a highway linking  many towns and villages and even the city Koforidua, hence I strongly think security should be ensured around that area, to avoid such occurrences."
Source: Starrfmonline