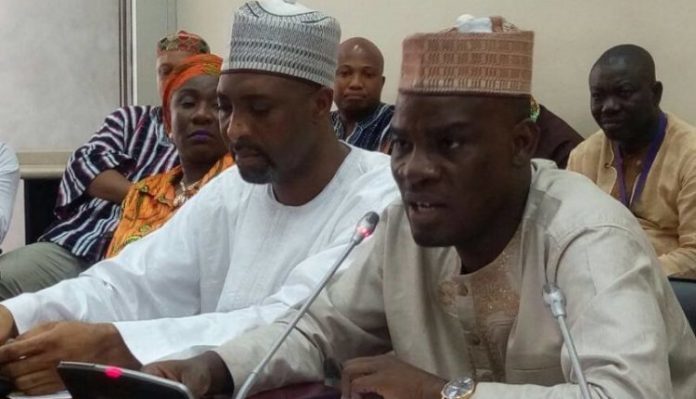 The Haruna Iddrisu led Minority has undoubtedly assumed the position of being the most useless Parliamentary group in our political history.
Their unflinching desire to politicize every single happening in the country is becoming worrisome.
Segregation, much as it is unhealthy, has become their stylemark. They're quick to rally support for bad happenings in some parts of the country but close their eyes and ears when same transpire in other parts of the country.
The battle against illegal mining was necessitated by the untold levels of havoc the practice was wreaking on the environment. Our water bodies were being acidified because of the hazardous chemicals operators in the field used to mine the gold.
The President of the Republic, Nana Addo Dankwa Akufo-Addo saw it as a bounden duty to help preserve the environment for the next generation. Most Ghanaians, including journalists, rallied behind this crusade of normalizing our environment. To this end, operation Vanguard was established.
The National Democratic Congress has been the odd one out. Since the inception of this crusade, the NDC has taken a position which is miles apart from what majority of Ghanaians have adopted.
Series of events have been parts and parcels of this operation. Most of these events, though legitimate, happened in the southern part of the country. The National Democratic Congress went silently cold on them. People broke our laws and had their machines confiscated, some have had theirs burnt, but for some grotesque reasons, the NDC was defeaningly silent.
Some people in Kumbungu have flouted the laws of the land, and have allegedly had their machines and vehicles burnt. All of a sudden, these sleepy hollow Members of Parliament mostly from the northern part of the country have woken up from their slumber, making cacophonous noises, threatening to go to court to demand compensation for the affected persons.
Even at subtlety, their incompetence cannot be ambushed. If they're so minded to 'fight' for these 'aggrieved' people, why not tentacle their crusade to entrap those who got affected in the south? Are we to believe that those in  the south are half Ghanaians?
The Minority in Parliament ought to know that majority of Ghanaians fully support this war against illegal mining and its related siblings. Any attempt to fight against this sacred tide would end in a disaster.
These fruitless endeavours of the Minority should be condemned by Ghanaians. They're always thinking about the next elections but not the next generation. Their claim of being a social democratic tradition is not in sync with their actions.
Source: P.K.Sarpong, Writer at the Communications Bureau, Flagstaff House