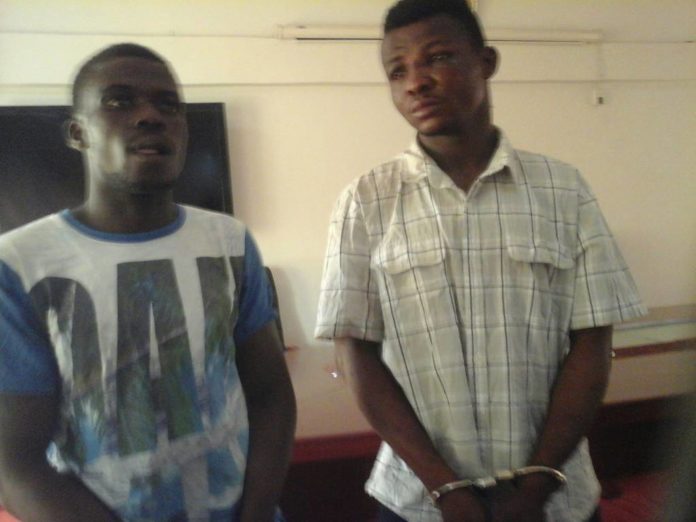 Police in Kumasi have picked-up two suspects who killed a 6-year old boy and offered his severed head for sale to a ritualist.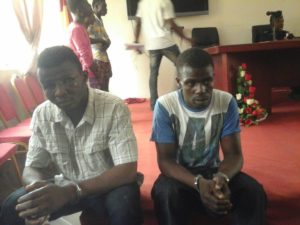 Vikuriba Joe , 21 who hails from Tongo and his accomplice  and Kozel Borama, 25, offered to sell the head of the boy known only as Atta for GHS2,500 to a mallam at Sokoban Ampeyoo, a suburb of Kumasi.
The Ashanti Regional Police Commander, COP Ken Yeboah explained to journalists on Friday March 9 that the suspects lured the victim with Yoghurt and took him to an uncompleted building nearby where the act was committed.

A spiritualist, Sheik Alhaji Mohammed Maheey at Suame, who was approached by the suspects to buy the head for GHS2,500, blew the whistle on the suspects, leading to their arrest.

The suspects have since been charged with murder and will be arraigned soon.
The suspects then called the spiritualist (name withheld) to strike a deal over the severed head, offered to sell it at GHS 2,500.
The spiritualist who feigned interest is said to have alerted police over the incident.
Upon arrival, police arrested Vikuriba with the fresh human head in a black polythene bag, but the other accomplice who was waiting on a motorbike managed to escape.
The 23-year old accomplice believed to have killed the boy was arrested on Thursday afternoon as police intensified investigations.
The two suspects later led police to retrieve the body of the deceased at Sabon Zongo.
Meanwhile, the parents of the deceased have identified both the severed head and other parts.
They are being kept at the Komfo Anokye Teaching Hospital for preservation and autopsy.
Source: otecfmghana.com