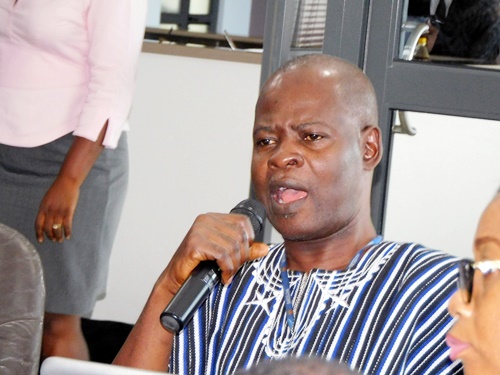 Fifty (50) percent of government's oil-funded projects from the 2016 annual budget funding amount (ABFA), allocated to the three regions of the north, are non-existent or have been poorly executed.
This was revealed by the Public Interest and Accountability Committee (PIAC), which said this had cost the state about $1.2 billion dollars.
Chairman of PIAC, Dr. Steve Manteaw, in an interview with OTECNEWS said his outfit has written to the Finance Ministry on clarifications on the matter, while calling on the Auditor General to look into the findings.
PIAC had undertaken limited inspections of oil-funded projects in three regions of northern Ghana, which are known to be some of the most deprived.
"On these visits, we discovered, to our dismay, that about half of the projects were either non-existent or poorly executed," Dr. Manteaw said.
As an example, he noted that "there was a particular case of the Duuri Dam where an amount of about GHc 58,000 was allocated for rehabilitation works. The allocation was done in 2014, but as at 2016 when we visited the project site, nothing had happened. The project was actually non-existent."
"There is also the case of Nakore dam in the Wa central municipality. There was the Farikiya Islamic school in Tamale. Again, when we visited [these sites], the projects were nonexistent," he added.
The three northernmost regions of Ghana; the Northern, Upper West and Upper East Regions, are no stranger to such reports of misappropriation.
The 2012 Auditor General's report revealed financial malfeasance involving top officials at the erstwhile Savannah Accelerated Development Authority (SADA), that resulted in huge financial losses.
Notably, investigations showed that SADA paid GHc32,498,000 to Asongtaba Cottage Industries (ACI) to plant five million trees in the savannah zone, but could only account for about 700,000 trees.
Asongtaba was the same company contracted by SADA for the controversial GH¢15 million guinea fowl project which had nothing to show, but a paltry 600 birds and 20 eggs.
After the problems that confronted the SADA, new recommendations were made by the John Mahama administration to revive the fortunes of the Authority by inculcating accountability mechanisms into the Authority, and to bring its governance mechanisms to the scrutiny of the people in the operational areas.