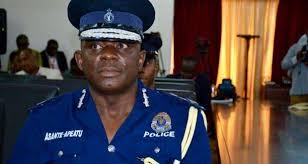 Information gathered by OTEC news indicates that robbery and fraudsters training schools have been established in some parts of Kumasi and Brong Ahafo region.
A group of Ghanaians and Ivoirians'  started the training school in a community called Abingolo in Côte d'Ivoire to train armed robbers, fake Pastors and other types fraudsters.
These criminals are trained to defraud  innocent persons within a period of six months.
According to returnee of the training school, Samed Usman, who narrated the story  on OTEC FM's flashy program ''ASEM BEBA DABI'' on Wednesday 11th April 2018, his childhood friend, Kamal, who is part of the gang now residing in Côte d'Ivoire called and informed  him there was a company recruiting people so if he was interested he should bring GHC4,000 to  be given to the front liners to persuade them to include his name since they have limited slot to give out.
He said what enticed him to join the alleged company was the salary package.
On arrival at Côte d'Ivoire it was a different story to tell as Samed Usman discovered the so-called company was rather recruiting young men to become hardened criminals.
He disclosed  the leader of the gang is a young  Ghanaian lady  whose name was  given as Fafara Mamara, aged  about 29 who employed some intellectuals to train the recruiters.
Samed Usman further explained that these recruits are sometimes employ by some Pastors to act as physically challenged people who needed healing. This they do to win more souls for the churches and get paid.
The recruits according to him, were also engaged in internet fraudster locally called 'SAKAWA'' who defraud.  Usman said the gang had leader told him that most of the prominent people in the country were part of the group therefore those who joined them never lacked until they die.
He pointed out that this group is using a network called "Q-NETWORK'' in training their members.
''When I realized l could not be part of their activities, l threatened to inform the Ghana embassy in Côte d'Ivoire and the BNI if they refuse to give my money to come to Ghana and pleaded not to leak their activities to the security when I come back'' Usman intimated.
Currently, communities in Ghana that were hosting the armed robbery and fraudsters training includes, Tafo, Awhia in the Ashanti region and Domaa Ahenkro in the Brong Ahafo region.
Source: otecfmghana.com/ Nana Asare Barrimah