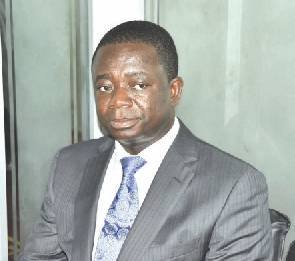 The Center for Progressive Governance (CenProG) has followed with grave discontent the trial of Dr Stephen Opuni in the court of public opinion and the way and manner in which the NPP Government through its Attorney General is handling the matter. This trend is unhealthy for our democracy as people of substance will shy away from serving the nation for fear of their name being brought into disrepute.
The NDC lost power in the 2016 elections and the NPP took the reigns of government after January 6, 2017. A few days after, the President through his Executive Secretary terminated the appointment of Dr Opuni as COCOBOD CEO giving him up to close of day to handover. This absurb manner of dismissal was then followed by an invitation to the Economic and Organized Crime Office (EOCO). Then the media trial of Dr Opuni began with the daily guide having pronounced him guilty even before the details of the EOCO invitation started trickling in.
The current CEO of COCOBOD joined the bandwagon and threw some very wild allegations against the former CEO. He alleged that Dr Opuni had embezzled amounts running into over $400million yet surprisingly this allegation did not make it onto the charge sheet. This therefore was nothing but a smear campaign aimed at courting public disaffection towards Dr Opuni and to make him look bad in the eyes of right thinking Ghanaians.
CenProG had expected that once the Attorney General was certain or had initiated steps to institute legal proceedings against Dr Opuni. It was only right and proper that all facts gathered were argued in court. However, the NPP government engaged its media assigns to proceed with a media and/or public trial of a case that was before the law courts. In fact, some radio stations only fell short of pronouncing judgement eventhough they had not for once attempted to have the side of Dr Opuni's story.
CenProG expects that persons who hold public office are held accountable for their actions but that should be done in a manner that is consistent with the laws of natural Justice and the person's right to put up a defense. Any thing short of this, is most unfair and gives credence to the fact that the government is engaging in a witch hunt of former appointees. As stated in the first paragraph, such actions will only mean that people whose competencies could propel the development of the nation, would rather not put themselves up for service for fear of being persecuted even if they did no wrong.
CenProG also notes rather worryingly the attempts to bring down and cripple an indigenous businessman by a government whose manifesto was titled 'CHANGE; AN AGENDA FOR JOBS'. The poor handling of this case regardless of the outcome would cause some very huge reputational damages to Mr Seidu Agongo and his company. This is a man whose company supplied a product that the ultimate beneficiaries themselves are very happy with and attribute in part the high yields experienced in the 2016/2017 cocoa crop season to this product. What then is the crime of this noble man? It is as if the real motive of this case is not to secure a conviction but rather to damage the reputation of the people involved beyond repair.
COCOBOD saw some massive improvements under Dr Stephen Opuni and his ability to secure the syndicated loan in a timely and sufficient manner made it possible to put smiles on the faces of many cocoa farmers. The cocoa roads project also saw massive infrastructural development in cocoa growing areas and this deserves a pat on the back. CenProG therefore Commends Dr Stephen Opuni for his selfless service to the nation and pledge our unflinching support to him in these trying times.
CenProG is convinced that a day will come that this country will rightly celebrate its heroes but until that day, we refuse the invitation to join the bandwagon to condemn an illustrious son of this great nation but rather celebrate his efforts in transforming a sector that could be the backbone of our economic growth.
Signed
Sawadogo Mahmoud
Executive Secretary, CenProG
0504607005/0244997751
Mallam Yahya Mohammed
Executive Director, CenProG
0243728659
Cc:
His Excellency Nana Akuffo Addo, Flagstaff House, Accra.
The Attorney General and Minister for Justice, Attorney General and Ministry of Justice, Accra.
All Media Houses
Source: otecfmghana.com