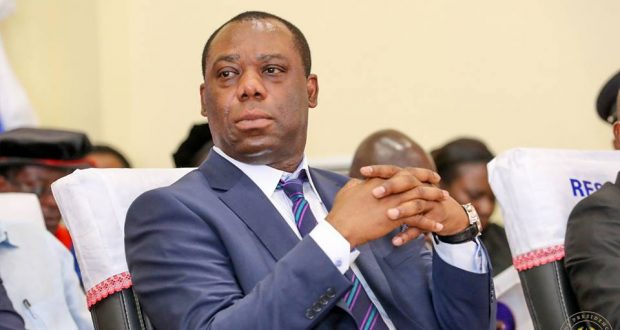 An aspiring Deputy Regional Secretary for the National Democratic Congress (NDC) in the Brong Ahafo region, Mohammed Shamsudeen Ali, has criticized the new policy guidelines for the placement of candidates of this year's Basic Education Certificate Examination (BECE) into senior high schools (SHSs) and Technical institutes (TIs).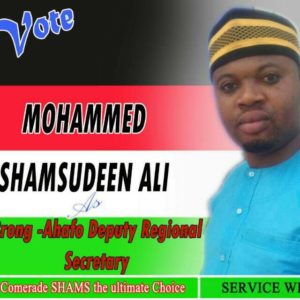 He said the new policy under the Computerized School Selection and Placement System (CSSPS), has been introduced to make over eighty (80) percent of all B E C E candidates for the 2018/2019 academic year day students.
The policy guidelines, which aim at ensuring the smooth placement of BECE candidates, follow a review of last year's placement exercise undertaken by the Ministry of Education and the Ghana Education Service (GES).
"We have received some policy guidelines from the Ministry of Education and there is a new paradigm shift from the guidelines that were implemented last year. We are the policy implementors and so whatever comes from the ministry is what we will use," the National Coordinator of the CSSPS, Mr Mark Sasu-Mensah, told the Daily Graphic in an interview in Accra.
Guidelines
Mr Sasu-Mensah said the public SHSs are in four categories: A, B, C and D, adding that the guidelines required BECE candidates to choose only one school from Category A, which has 55 schools regarded as top institutions or popular and were oversubscribed.
He said Category B had 220 schools and candidates had the opportunity to choose two schools from the category.
Category C had 363 schools and candidates could choose up to four schools from that group, he said.
With regard to Category D, he said candidates were compelled to choose a school from that class.
"Category D is the group from which candidates must compulsorily choose a day school. In choosing a school from here, it is important for candidates to choose a day school in their catchment area. I'd like to stress that it is compulsory and every candidate has to do that.
"If you live in Madina, for example, you can choose a school like the Presbyterian Boys' Senior High School (PRESEC), Legon because PRESEC, Legon is both a day and a boarding institution. This is irrespective of whether you have chosen PRESEC, Legon in Category A. The same applies to schools in other areas," he said.
For the technical, vocational education and training (TVET) schools, Mr Sasu-Mensah said a candidate could choose all his five schools from that section.
He said as soon as a candidate chose an SHS from categories A, B or C, the person would have to satisfy Category D by compulsorily choosing a day school from the group.
But in a statement, Mr Mohammed Shamsudeen, the John Mahama led NDC administration introduced the progressively free SHS which made all the day st犀利士
udents in Ghana to attend school free.
He stated that this measure was vehemently downplayed by the current government but now, hypocrisy, duplicity and double standards have been exposed.
Mohammed Shamsudeen said the new directives by GES prevents parent from allowing their wards to be placed as a DAY students in their locality.
"By so doing, the CSSPS secretariats will place about eighty (80) percent of the candidates at the choices they made which captured them as DAY STUDENT ,and at the end of the day most of the student will stay in the comfort of their homes and go the respective Secondary School they have chosen as DAY STUDENT under the pretext of FREE EDUCATION and the government will claim student are going to school for free, whiles the truth of the matter is that, DAY STUDENTS HAVE ALREADY BEEN GIVEN FREE EDUCATION under NDC led government and under the  progressively free SHS education programme of Former President John Dramani Mahama" he stressed.
Mohammed Shamsudeen further observed that there have not been any policy directives for candidates whom for one or other reason could not go to secondary school the previous years unlike the previous arrangement.
"Again, the aim of the government to make at least 40% of rural area students have access to SHS education in the urban centers has also been defeated" he stated.
Comrade Shams
Aspiring NDC B/A Deputy Regional Secretary (0207297740/0245951951)
Source: Ghana/otecfmghana.com