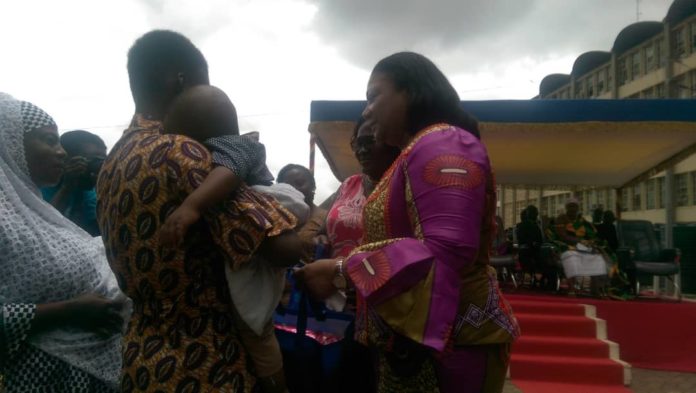 First Lady Mrs Rebecca Akufo -Addo has called for improved support systems that will create conducive environments for women to breastfeed their babies in their workplaces, markets, homes, communities and at social gatherings.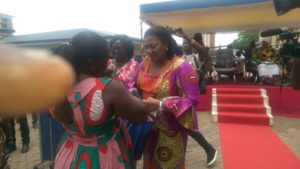 She has also called for the extension period of maternity leave to a minimum of 14 weeks as stipulated by International Labour Organization's (ILO) Maternity Protection Convention, 2000.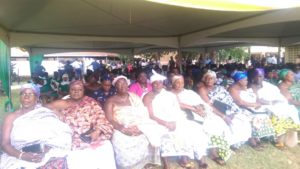 Mrs Akufo-Addo was of the view that  when this is done, it would help in enforcing laws on marketing of breast milk substitutes to end persistent violations of the law and protect exclusive breastfeeding.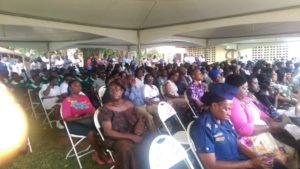 Speaking at the National Launch of World Breastfeeding Week on the theme " Breastfeeding: Foundation for life", the first Lady said it is imperative for mothers to understand that breastfeeding is an art that needs to be learned as it enhances a baby's growth and development .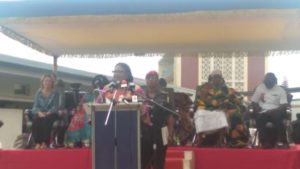 The event which was held at the Okomfo Anokye Teaching Hospital KATH in the Kumasi Metropolis saw some mothers in the Ashanti Region receiving awards from First Lady for breastfeeding their children as prescribed by doctors.
The First Lady advised mothers to give their babies the best start in life by breastfeeding them as long as necessary noting that breast milk provided children with the right nutrition and protection needed especially in the early stages of their life.
Mrs. Rebecca Akuffo- Addo said the World Health Organization (WHO) recommended exclusive breastfeeding because there was scientific evidence indicating  that infants who are fed adequately with breast milk are protected from some of the childhood diseases like pneumonia and diarrhoea.
She said that it was important for mothers to know that breastfeeding was a God given process specifically designed to enhance a baby´s growth and development and that no substitute was comparable.
"The health benefits of breastfeeding don´t just last during infancy, but are sustained throughout childhood, adolescence and into adulthood as well," she noted.
The First lady called for "strong partnership made up of government, health partners, health practitioners, communities, non-governmental organizations, media and civil society to advocate and help create utmost protective and supportive environment exclusively for breastfeeding".
She entreated all stakeholders to support breastfeeding campaigns to create awareness on the need for nursing mothers to adequately and exclusively breastfeed their babies.
The First Lady commended the Ghana Health Service for the recent increase in breastfeeding rate, but indicated that more can be done to improve their effort.
Source: Ghana/otecfmghana.com/Jacob Agyenim Boateng