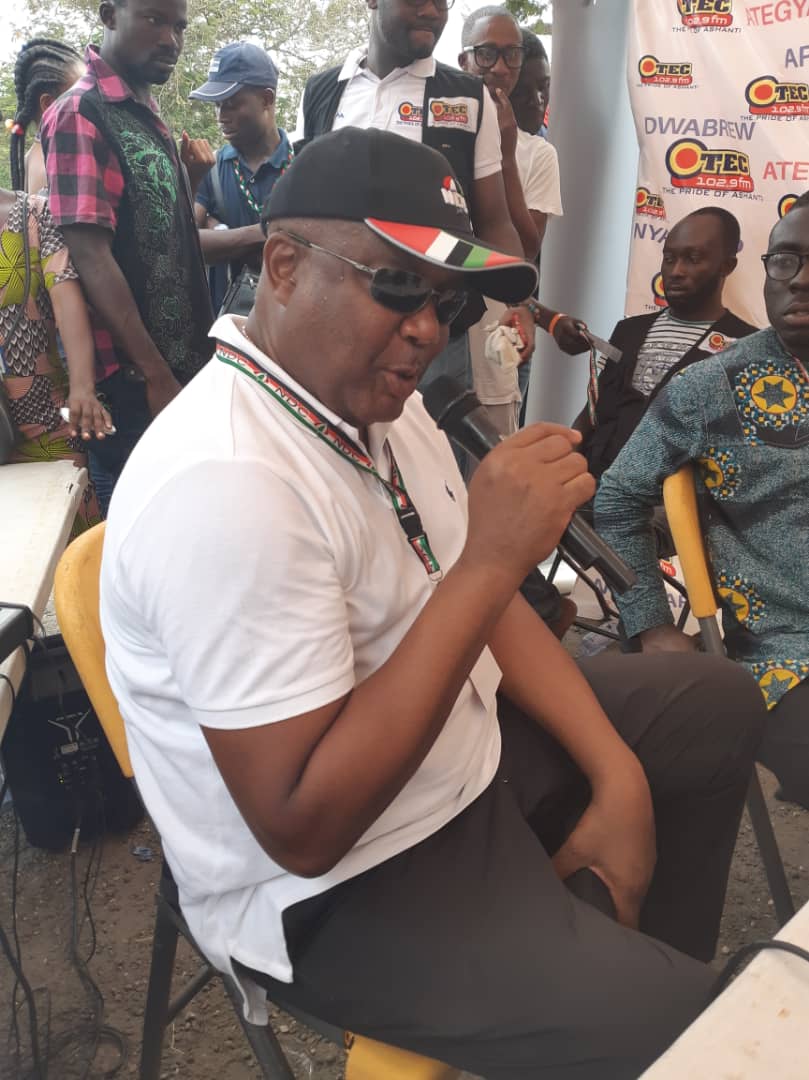 Former high UK high commissioner to Ghana His Excellency Ambassador Victor Smith has revealed that the National Democratic Congress (NDC) party doesn't need former President Jerry John Rawlings before they can win power in the 2020 general elections.
Speaking in an interview with Agya Wusu Ansah at the NDC'S national delegates Congress in Accra, the former Eastern regional Minister explained even though Mr Rawlings is the founder of the party and highly respected among all party members and Ghanaians, there is no active role he can play to win power for the party in the next general elections.
He stated that the former President is weak and old and cannot be on campaign platforms and trips to canvas for votes to win power for the party. As the founder of our party and former President, we cannot say we don't need him but the fact is Mr Rawlings can never win power for our party" Ambassador Smith emphasized.
He however called on all members of the party to rally behind their executives with a united front to kick the ruling New Patriotic Party (NPP) back to opposition.
Mahama candidature
Touching on the return of former President John Dramani Mahama as the leader of the party into the 2020 elections, Ambassador Smith stated that there is no better candidate in the NDC at the moment better than Mr Mahama.
He explained that John Mahama has been tried and tested and he has proven he is the best man for the job.
He added that, even though the party went to opposition with Mr Mahama as their leader, the party must bring him back as their flagbearer to bring them back to power.
Source: Ghana/otecfmghana.com/Evans Agyei Sikapa