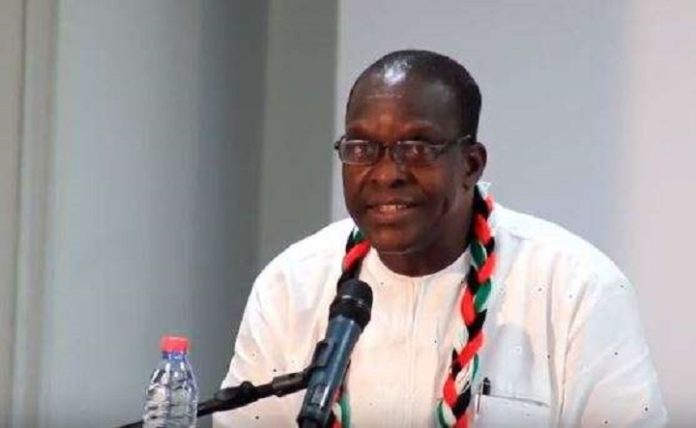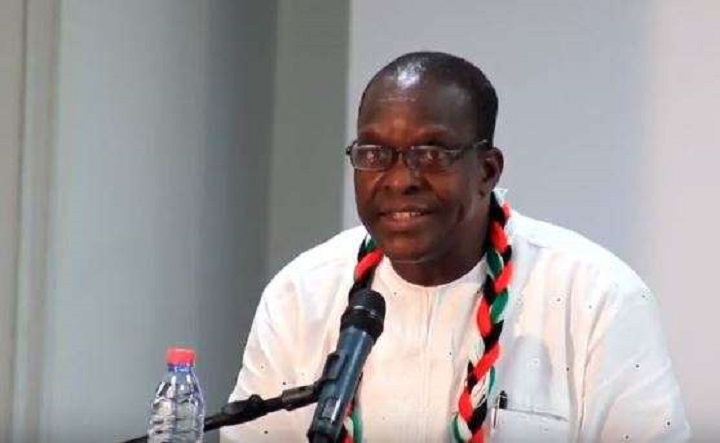 An aspiring flag bearer of the National Democratic Congress (NDC), Alban Bagbin, has rejected the nomination forms picked on his behalf by some of his supporters.
There were reports that the Second Deputy Speaker of Parliament had picked the forms on Tuesday December 4 making him the fifth flag bearer-aspirant of the NDC to pick the nomination forms to contest for the presidential primary of the biggest opposition party.
"I'm not associated with this. It's not on my authority and I disregard it," the Second Deputy Speaker of Parliament who spoke to Otec FM's Evening News on Tuesday December 4, 2018 after the forms were picked in his name by some of his constituents led by David Dzawara Baya.
"I'm surprised to hear this. I have not authorized any individual or group of people to pick form in my name."
"We believe that the process that they have put in place is offending a number of our values, principles and even the provisions of our constitution…and so we have put that across and we are awaiting the response of the Council of elders," he told OTEC News' Opoku Nyarko.
"There's a legal issue there. A legal issue that we believed has rendered all the process null and void. It is very clear in our constitution that the guidelines for the flagbearership race will have to be done in consultation with the Council of elders.
"We know that. And so, if you don't do that and you proceed to do what you know is unlawful it means that all that process is null and void.
Meanwhile, former president John Mahama, Prof Joshua Alabi, Stephen Atubiga and Sylvester Mensah have also picked forms to contest the presidential primaries of the party.
It brings the number of candidates who have so far picked forms to contest the race to five after former President John Mahama and Professor Joshua Alabi picked theirs earlier.
.A Deputy General Secretary of the NDC, Peter Boamah Otokunor, confirmed the number to OTECNEWS.
This essentially means that the other flag bearer hopefuls are out of the race.
Petition
Otecfmghana.com on Sunday, December 2,  2018 intercepted a common petition that has been signed by the eight aspirants and addressed to the opposition party's National Council of Elders that among other reliefs wants a reduction in the filing and nomination fees.
Alban Bagbin, Ekwow Spio-Garbrah, Sylvester Mensah, Stephen Atubiga, Nurudeen Iddrisu, Goosie Tanoh, Kojo Bonsu and Elikplim Agbemava want the nomination fees, or fees for collection of forms, to be pegged at GH¢ 5,000 and filing fees reduced to GH¢100,000.
The petitioners are also alleging, among other things, a breach of procedure in announcing guidelines for the primaries on January 19; the imposition of unreasonable filing fees by a small group within the party's National Executive; and bias by this same group against other flagbearer aspirants.
Rawlings expresses concern
Former President JJ Rawlings has expressed concern about the whopping increase in the filing fee for the presidential primaries of the National Democratic Congress (NDC) and called on the party's National Executive Committee to take a second look at the decision.
The Founder of the NDC cautioned that certain actions or decisions could either be a reflection of the circumstances of the NDC's birth or "mark a departure from where we are coming from as a party".
"I doubt if anyone of us who has served with integrity, relying on our salaries can raise these filing fees unless we engaged in some unethical behaviour while in office; Unless we abused or misused our positions during our tenure," the Founder said.
Bagbin's outrage
The seven-time MP Mr. Alban Bagbin had told otec fm's Captain Koda that, the decision taken by the party does not resonate with its own principles of social democracy adding that the amount being charged will also spawn corruption.
The 'killer' fees are causing outrage in the party, with supporters of other aspirants and apolitical individuals expressing fear that the NDC race is for the highest bidder.
In the Nadowli Kaleo MP's view, the aspirants can raise that amount, but their financiers could use it as a bait to dissipate public funds in the future.
"Any of us could try to mobilise that money because definitely, you can get in touch with people who have money to pay off, but I can tell you that is a wrong thing to do.
That is the beginning of corruption that is just giving evidence to what people have been saying – 'create, loot and share'. I am not going to be part of that, I can assure you".
Source: Ghana/otecfmghana.com/Francis Appiah