Business
BOST Union leaders declare support to MD; warns saboteurs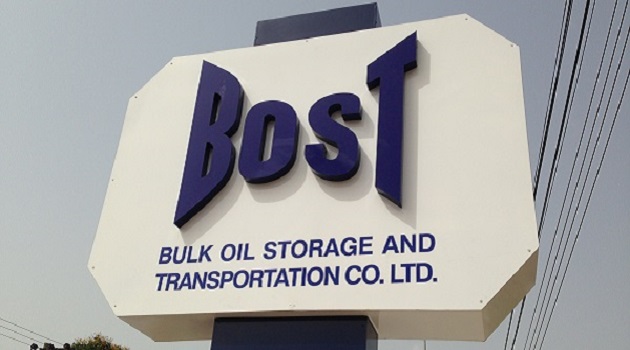 Union Executives of the Bulk Oil Storage and Transport Company (BOST) have distanced themselves from a statement being circulated by some persons who claim to be workers of the company.
They also want well-meaning Ghanaians to ignore the allegations being bandied around. They are convinced a group of selfish workers with political agenda are trying to have their way by tarnishing the image of the company's Managing Director.
The producers of the anonymous statement who are ostensibly aligned to the ruling party accuse the MD of tolerating workers who are aligned to other political parties. They also accuse the MD of not having a clear direction for the company and also promoting people outside the company's pay structure amongst others.
The Senior Staff and Local Unions of BOST in a statement  however say these allegations are unfounded, fickle and a figment of the imagination of people who are clearly championing a selfish agenda.
They rather praised the MD for peacefully co-existing with workers based on merit and not political affiliation and insisted that it is a trait to be admired and not criticized.
They say the MD; Mr. George Mensah Okley "is one of the most hardworking, results-driven and fair Managers you can find in the country at the moment". They also praised him for making significant gains so far having brokered a landmark deal that brought into the country pipelines to refurbish the existing degraded pipeline between Accra plains depot and our transit depot in Akosombo.
"This is a milestone in the history of the company because these pipelines were locked up in the Houston, US for the past ten years and no previous BOST MD was able to do what he has done within his short stay in office. The contract has been awarded and the project will start within the next couple of weeks" the Union Executives stated in a Press Statement they issued.
They also praise Mr. Okley for initiating processes to purchase a Depot in the Western Region. They explain that this is in line with government's policy of making the country the petroleum hub of the West African sub region.
They also say under Mr. Okley's leadership, BOST is making great advancements in securing funding and a technical partner to upgrade depots, ensuring integrity of operations at all depot facilities. "We expect that HSE standards and Q &Q will be assured after the upgrade which we expect will be in December 2019."
"We are also signing several through-put agreements between BOST and BDCs that allows them to use our facilities for their private business at cost and also in the process of building  an LPG network to support the delivery of government's cylinder Recirculation Model.
Read the full statement below
Source: Ghana/otecfmghana.com