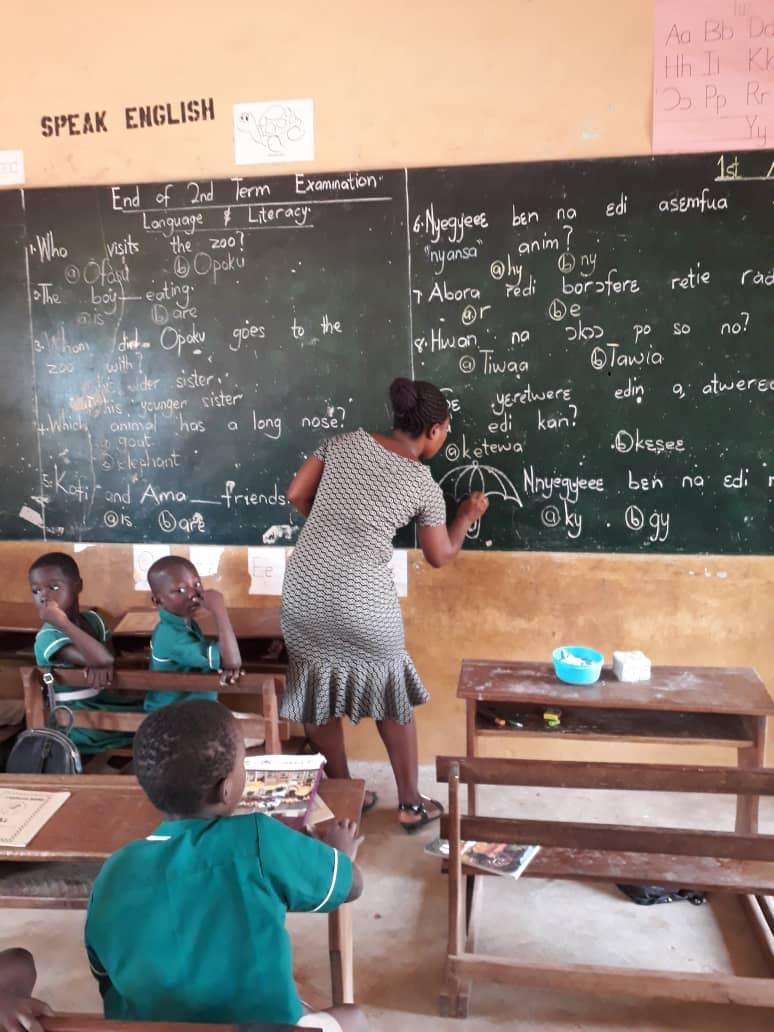 All district education offices in the country are to be equipped with printing machines to be used in the production of examination papers for basic schools, the Ghana Education Service (GES) has said.
The move comes after photographs of teachers in some basic schools in the Ashanti region writing examination questions on the chalkboard, went viral last week as pupils sat for their end of second term examinations.
A directive by the GES for heads to cease the collection of printing fees from pupils meant that until government released funds for such purposes, authorities had to devise a way of conducting examinations.
They believed writing the examination questions on the chalkboard was the best option – albeit tedious – leaving the GES unimpressed.
According to the Service, the directive to halt the collection of the printing fees was to avoid extortion and discrimination.
"We didn't tell teachers to write on the chalkboard, we made teachers stop collecting printing fees because there was abuse from schools charging huge money for printing fee.
"We decided that teachers should stop collecting the printing fee and the printing fee should not hinder someone from writing the exams or prevent students from coming to school," PRO of the GES said.
At a press conference on Thursday to address some issues in the education sector, Director General of the GES said the teachers' decision to write the examination questions on the chalkboards was an unnecessary dramatisation of the situation.
According to Kwasi Opoku Amankwa, the Service had been in talks with the stakeholders, including the head teachers and their directors to address the issue but could not arrive at a decision before the schools were due to write examinations.
He said proposals were made for the provision "of printing equipment at all district education offices throughout the country to do the printing of examination questions and other printing needs of the schools and offices, without any direct financial commitment to any pupil or parent."
The Ghana Education Service (GES) is set to change school uniforms for students in public schools across the country.
The new uniform will set the difference between pupils in the primary level and the rest in upper classes.
Currently Ghanaian school children from primary to Junior High all wear the same attire – Yellow top and brown Khaki down – which has been used for the past 30 years.
The new uniform also has a light brown khaki down and striped top with books drawn in portions.
The new uniforms will be accompanied by a new curriculum being introduced in schools by the education Service, GES director Professor Kwasi Amankwaah announced Thursday.
"We will phase out the current one out. We will draw out the program and give details on how and where to acquire it so that it does not become a burden on the parents," he told a news conference in Accra.
Source: Myjoy