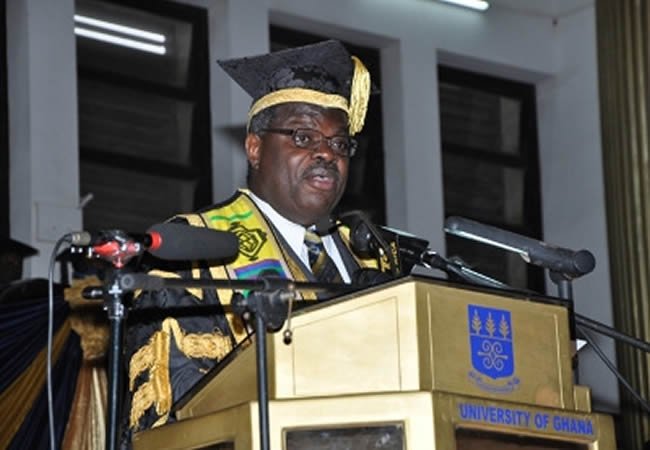 Former Vice-Chancellor of the University of Ghana, Prof Ernest Aryeetey says a draft Public Universities' Bill in its current form, will stifle initiative and politicise the universities.
According to him, the draft Bill, which will see government control the majority of the membership on the universities' councils, and leave them under the Education Minister.
"…the Bill takes away any incentive for Ghanaian public universities to seek to be innovative and progressive. It is designed to stifle initiative and politicise universities under the full control of the Minister of Education," Prof. Aryeetey indicated in a seven-point comment on the draft public universities Act, Monday.
The executive is facing pressure to withdraw the bill even before it hits the legislative arm of government for consideration.
Political Science lecturer at the University of Ghana, Prof. Ransford Gyampo has launched a Facebook crusade against government where he said the academic community would resist any political interference at all cost.
The Minority in Parliament has also indicated their resolve to fight the attempt by the government to pass a law that will cause government arrest governance of the universities from internal elements.
Peter Nortsu-Kotoe told Joy News' Joseph Opoku Gakpo, that the Minority in Parliament will oppose the bill, should it come to the House in its current form.
In defence of government, Public Relations Officer of the Education Ministry, Vincent Ekow Assafuah says the move is intended to update the country's Universities Act into a modern one.
"The laws governing universities are outmoded and the laws of various universities differ from each other," he told Daniel Dadzie on the SMS minutes after Asaffouragyei-Atua had had his turn.
Source: myjoy