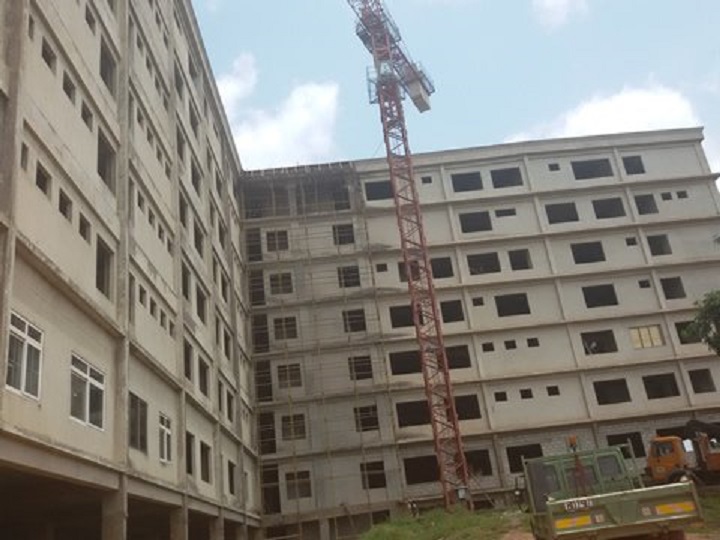 Parliament has approved a €155 million loan for the completion and equipping of the maternity and children's block of the Komfo Anokye Teaching Hospital.
Estimated cost of the project is €138.50 million and it will take three years to complete but the Health Minister, Kweku Agyeman-Manu has assured that due to the over 40-year delay in its completion, the Ministry will be working with the contractors to complete it ahead of schedule.
Government secured the two credit agreements – €122,543,352.60 and €32,500,000.00 – from the Deutsche Bank AG, London and the UK Export Finance (UKEF) for the financing of the project.
The financial package provides a 100 percent solution to ensure that the project is implemented and completed smoothly without financial hindrances.
Under the agreement, the 750-800 bed facility will include a Paediatric, Gynaecology and Obstetrics units. It will also have nine theatres, all situated on one floor for greater efficiency plus one located on the ground floor for emergencies.
There will be a pharmacy with a dispensary on each floor with high-quality equipment.
The facility will also include student lecture halls and associated facilities, banks, gift shops and offices of the National Health Insurance Scheme (NHIS) will also be available.
Once completed, the facility is expected to improve the health of patients, especially mothers, children and babies.
There will be enough space, capacity and equipment to meet the obstetric demands of the region and adjoining spaces.
Background
The over 40-year-old facility had been abandoned by successive governments since sod was cut for its construction in 1974, by the Kutu Acheampong administration.
Until the First Lady, Rebecca Akufo-Addo, following a Joy News documentary, 'Next to Die' led the cause for construction of a new mother and baby unit for the facility, as many as four babies died at the old congested facility every day.
On a bad day, seven babies would die and pregnant women who were in labour, had to queue and wait their turn because there were only two surgical theatres at the old unit.
There were only eight beds at the maternity unit and hospital officials revealed that about 100 women died every year at the country's second largest referral centre.
The new Mother and Baby Unit has brought about some relief but it may not be for long.
President Akufo-Addo knowing this, promised in 2018 to search for funds to complete the project. He has fulfilled his promise.
Source: myjoy