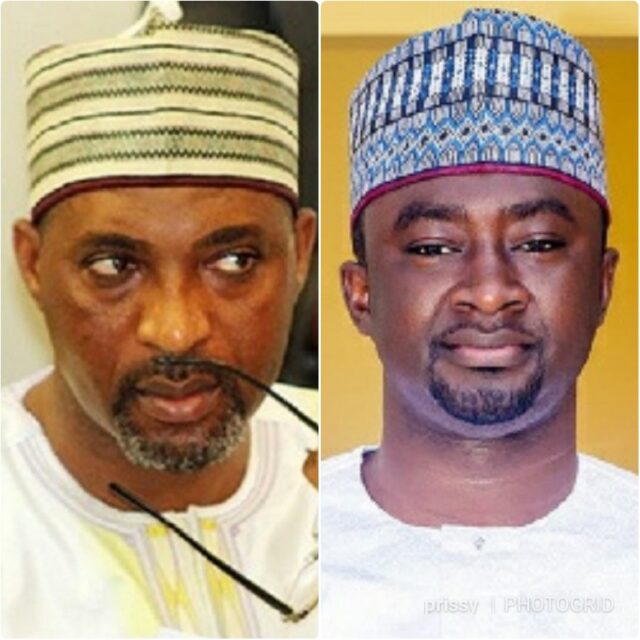 The anger among NDC supporters in the Asawase constituency is getting to a crescendo as a contender to the MP; Masawudu Mubarick and his supporters were locked outside the party office when they went to file their candidature.
A disappointed Masawudu told otecfmghana.com they will wait outside the office till 5PM and then decide what to do afterwards. "We came here to file but met a closed office. It is against the guidelines of the party. We do not know why the office is closed but we will be here till 5pm and then know what to do afterwards".
Filing of nominations for the NDC's Parliamentary primaries begins today and ends tomorrow (18th and 19th July, 2019).
Masawudu Mubarick said he has already written to the nation office of the party expressing his displeasure at the treatment being meted out to him.
al head office of the opposition National Democratic Congress (NDC) over fears of clashes between some agitating members of the party in Asawase and regional executives.
Angry supporters of parliamentary aspirant hopeful Masawudu Mubarack have stormed the regional office at Asokwa as he submits his nomination form but the office has been locked, a move they suspect is aimed at frustrating their candidate.
According to an executive member of the party, who spoke with Ultimate FM's Isaac Justice Bediako, on condition of anonymity, the executives of the party at a meeting decided not to sell the forms to him because he is under suspension for violating the constitution ahead of the upcoming parliamentary primaries.
"As for Masawudu Mubarack, it will take the national executives of NDC to annul our resolution not to sell the parliamentary primaries forms to him. A suspended member of our party can't contest any recognized elections of our party. He misbehaved and we wrote to him to explain why he is doing that and he refused to respect the party structures'' he revealed.
He added: '' It's against the party's constitution as parliamentary candidate hopeful to start campaign while the party has officially not opened sale of nomination forms or think of publishing guidelines for the entire election, yet Masawudu was busy campaigning to cut everything short, he can't contest in the election'.
Meanwhile, the angry concerned Youth of Asawase NDC at a news conference in Kumasi warned they will consider defecting to the NPP if their preferred aspirant hopeful is blocked from picking nomination forms both at the constituency and the regional office of the party.
Salihu Fatiu, spokesperson for the group called on the national executives of the party to order the constituency chairman Alhaji Mutum, regional secretary Kwame Zu and Isham Alhassan to abstain from all activities concerning the Asawase parliamentary primaries.
"we are saying this because the three people mentioned have already demonstrated their bias towards our choice therefore they can't be trusted. We trust the national executives will heed to our concerns,'' Lalihu pleaded.
Source: Ghana/otecfmghana.com