Business
Ghana's debt stock hits GHS205.5bn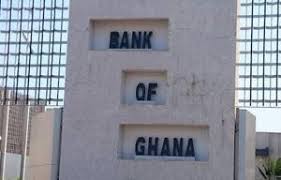 New figures from the Bank of Ghana show that Ghana's total debt stock is now GHS205.5 billion as of July 2019.
It represents 59.4 per cent of GDP.
According to the central bank, the debt ballooned by GHS5.5 billion between May and July this year.
As of March 2019, the debt stock was US$38.9 billion (GHS198 billion), GHS2 billion shy of GHS200 billion, per the central bank's Summary of Economic and Financial Data – May 2019.

It represented 57.5 per cent of Ghana's GDP as of that period.

In January this year, the total public debt was GHS176.6 billion (US$35.7 billion) and GHS180.7 billion (US$35 billion) for February.

The figure for January and February represented 51.3 per cent and 52.5 per cent of GDP, respectively.

A total of GHS21.4 billion was added to the public debt in the first three months of 2019.

The current debt stock of GHS205.5 billion is made up of an external debt of USD20.4 billion representing 31 per cent of GDP and a domestic debt of GHS98 billion cedis representing 28.4 per cent of GDP.
Source: Starr