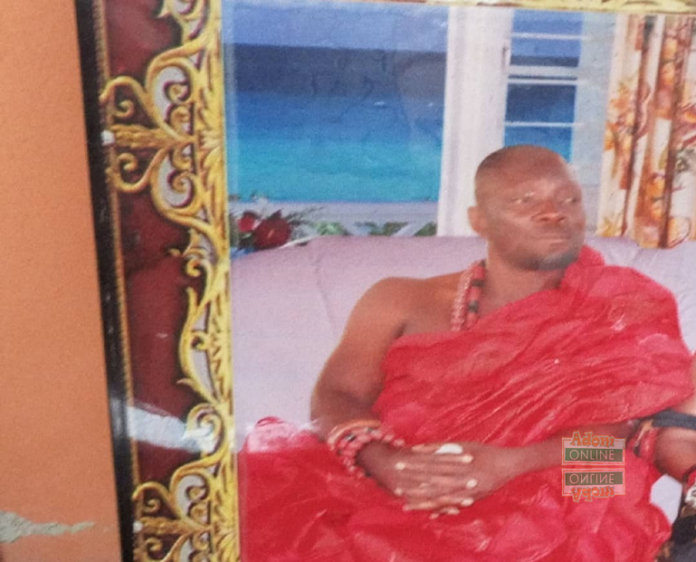 Wife of slain sub-chief of Gomoa Akraman in the Gomoa East District of the Central region says about 30 men carrying clubs, guns and cutlasses stormed their residence before dragging her husband, Nana Egyiri out of his room.
Narrating the incident to Joy News' Maxwell Agbagba, 28-year-old Esi Tawiah said the mob slashed her husband's head with a machete and hit him in the head with a full concrete block.
"I had a phone call from my sister yesterday who informed me that there is a mob heading our home and so I should run but I was even ready going to work. I then picked my child to flee with him and just when I got out, I saw the mob approaching the house.
"I was outside when my husband told me to enter the room. The mob started breaking our walls and the door and started shooting at the door. The daughter started screaming but the mob realising that my husband was in the room, broke into the room, and attacked him with a cutlass," she narrated.
A sobbing Esi said though she could not tell the exact reason why they lynched him, she suspects it had to do with disagreements over land.
She said at the time the attackers were vandalising properties at their residence, they called the police to save the situation.
She said she has a six-month old baby with the deceased chief.
Source: Adom