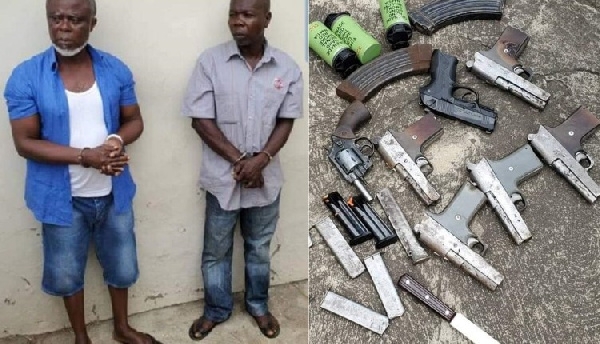 The state has charged nine persons accused of plotting to destabilise the country with treason felony.

The nine included Dr. Fredrick Mac Palm, Col. Samuel Kojo Gameli, Geshong Akpa, WO2 Esther Doku, Lance Corporal Ali Solomon, Lance Corporal Albert Baba Ibrahim, Lance Corporal Sylvester Akapewu and Corporal Seidu Abubakar.

They were initially charged with possession of explosives, arms and ammunitions without excuse but had the charge dropped except for Frederick Mac Palm, Donya Kafui and Bright Alan Debrah.

According to the prosecution, the accused persons are members of an NGO, Take Action Ghana, and they planed to demonstrate and topple the government.

The prosecution added that the accused persons began plotting from June 2019 to September 2019.

In the facts read to the court, the prosecution said after drawing up the plan, Dr. Mac Palm contacted Geshong Akpa to supply weapons for them to be able to carry it out.

They then contacted the senior military officer, Colonel Samuel Gameli and the other soldiers who agreed to join the plan.

The accused persons are reported to have drawn up a plan to target some key installations including the Jubilee House, the Ghana Broadcast Corporation, the National police trading school, 37 Military Hospital and Burma Camp.

Dr. Mac Palm, according to the prosecution, also contacted a blacksmith, Danya Kafui, to manufacture arms and explosives for the plan.
Meanwhile, the families of some nine alleged coup plotters who have been charged with treason felony, besieged a district law court on Wednesday, 9 October 2019, to invoke the power of their ancestral gods to ensure justice for their kith.
Speaking in the Ewe language, the leader of the suspects' families, who wore a blue smock and blue pair of trousers, chanted incantations and poured libation to plead with their gods to intervene in the matter.
The leader also requested the deities to strike dead anyone involved in any form of the plot against their relatives.
Source: Ghana/otecfmghana.com