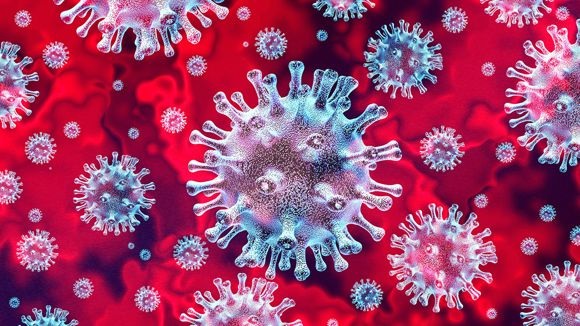 The coronavirus (COVID-19) cases have been recorded in 25 districts of the Ashanti Region as  Obuasi Municipal  and Obuasi East district Assemblies  are leading the tally with 587 confirmed cases, according to the Ashanti Regional Health Directorate.
As at Wednesday, May 20, 2020, confirmed COVID-19 cases and deaths in the region had reached 888 with seven deaths.
Ashanti Regional Director of the Ghana Health Service, Dr Emmanuel Tenkorang at a presss briefing, explained that the virus was not in any way going to leave, and so it was prudent for the public to adhere to the social distancing protocols.
"We should never think the disease will leave, it will not leave the world, so there is the need to live a lifestyle to improve on our health, autoimmune system to be strong," he said.
Ghana's COVID-19 case count has risen to 6,096, following the confirmation of 178 new cases.
This was confirmed by the Ghana Health Service (GHS) in its latest update on Tuesday night [May 19, 2020].
The latest figures by the Service also indicates 1,773 recoveries from the virus, representing an increase of 19 from the last update. The number of deaths remains at 31 as of May 19, 2020.
The update indicated that there had been an increase in the number of cases in four regions – Greater Accra, Ashanti, Central and Western Regions.
The Greater Accra Region still has the highest number of confirmed cases, followed by the Ashanti, Central and Western Regions.
Find below the Distritct Breakdown
ASHANTI REGION CASES BY DISTRCITS- TOTAL 888
1. OBUASI MUNICIPAL 381- ONE DEATH
2. OBUSI EAST 206
3. KUMASI METRO 71- THREE DEATHS
4. OFORIKROM-43-ONE DEATH
5. ATWIMA KWANWOMA 30
6. KWABRE EAST- 24
7. ASOKWA -20
8. KWADASO 15
9. TAFO- 15- ONE DEATH
10. ATWIMA NWABEAGYA SOUTH-15
11. ASOKORE MAMPONG- 11
12. EJISU-8
13. AFIGYA KWABERE SOUTH-8
14. ATWIMA NWABEAGYA NORTH- 7
15. SUAME -7
16. BEKWAI -7
17. BOSOMTWE-5
18 -SEKYERE SOUTH -4
19. ADANSI SOUTH-3
20. SEKYERE EAST -1
21. SEKYERE AFRAM PLAINS- 1
22. ASANTE AKYEM SOUTH-1
23. AMNSIE CENTRAL 1- ONE DEATH
24. ADANSI NORTH 1
25. AMANSIE WEST 1
Regional Breakdown
Greater Accra Region – 4,536
Ashanti Region – 888
Central Region – 256
Western Region – 111
Eastern Region – 100
Western North Region – 57
Volta Region – 41
Northern Region – 31
Oti Region – 26
Upper East Region – 26
Savannah Region – 0
Ahafo Region – 0
Bono East Region – 0
Source: Ghana/otecfmghana.com