Health
COVID-19 not equivalent to death sentence – GHS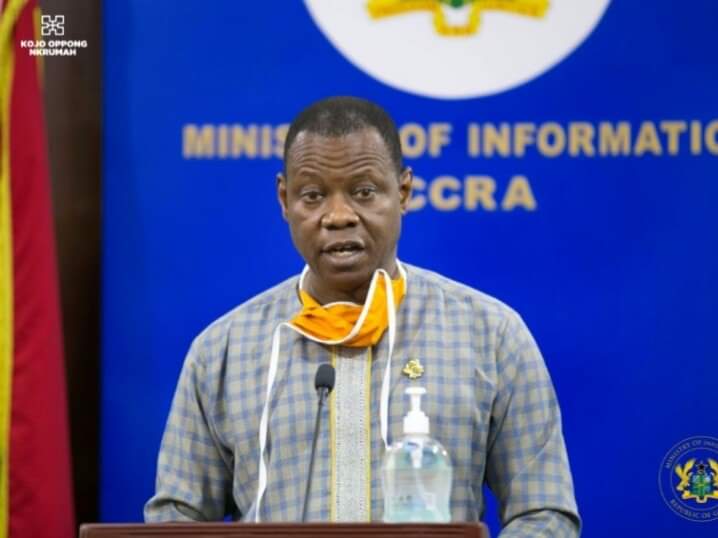 The Director-General of the Ghana Health Service, Dr Patrick Aboagye, has stated that contracting the COVID-19 virus is not equivalent to a death sentence.
Addressing a press conference Tuesday, Dr Aboagye urged positive patients to make themselves available for containment and treatment adding that people must stop stigmatising against COVID-19 patients.
"What we want to say is that being COVID-19 positive is not equivalent to death as people perceive and so let us try and work against stigma and encourage people to be tested and avail themselves to be admitted and contained."
Dr Aboagye added that "measures such as hand-hygiene, social and physical distancing, wearing of a mask and proper sanitation, even without the current restrictions, must be institutionalized and maintained if we are going to contain this disease.
Meanwhile, the Health Minister, Kwaku Agyemang Manu, has revealed that residents of Bukom and Jamestown are preventing contact tracers who attempt to take samples for Coronavirus.
Mr Agyemang Manu pleaded with residents to allow contact tracers into their houses and do their work so we can defeat the marauding virus that has already killed 18 people in Ghana and over 250, 000 people globally.
"People are preventing contact tracers from entering their homes to do their work. We hear residents in Jamestown and Bukom are sacking them, please allow the contact tracers to do their work," Mr Agyemang Manu said.
Source: Ghana/otecfmghana.com