Education
COVID-19: Test all SHS students- Ashanti Regional SRC as they push for gradual re-opening of schools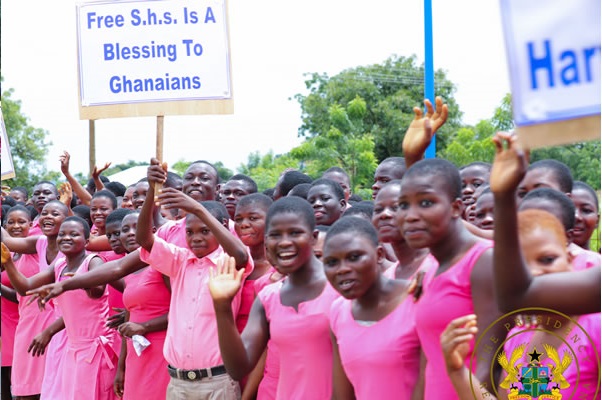 Students Representative Council (SRC) wants all final year students of Senior High Schools tested for Covid-19 as they push for what they call a gradual re-opening of school.
They say testing students before being accepted in school to prepare for their final examination will ensure the safety of all.
They proposed all students should be kept in boarding school as a measure to check the spread.
They believe it is about time the education sector learns to adapt to the situation which is envisaged to continue for over a year.
Public discussion for some time has focused on whether schools should open or not. Many have tabled a number of reasons schools must remain closed.
The Ashanti Region Chapter believes a further delay in re-opening will not only disrupt the academic calendar but prolong preparation on learning to live with the virus.
They are therefore urging government to adopt the following measures before students are called back to school;
1. Incentives and insurance for front line teachers and supporting staff will go a long way to motivate them to give their best and discard any fears they harbor.
2. We commend government for the disinfection exercise conducted in schools. Additionally, Provision of Veronica buckets, nose masks, precautionary Covid-19 notices pasted as reminders to students and staff.
3. We are in favour of the gradual opening of schools. Reopening of schools in phases will ensure that measures and protocols required will be suffice for the numbers coming to school. For the start we want only final year students to reopen. Average of 800-1200 final year students in school can adequately observe the needed social distancing and other protocols.
4. We also plead for a minimum of 2 months to fine tune our preparation for the exam.
5. We are also calling for mass testing of all final year students and other frontline teaching and non-teaching stuff before they report to school
6. Where possible, we advocate for day students to join colleagues in the boarding houses to avoid to and fro movements on campus.
7. Intensive education should be conducted by Ghana Heath Service on COVID for all staff and students on the do's and don'ts to ensure safety
8. We kindly request for incentives to our frontline teaching and non-teaching staff to mitigate the risk.
9. We call for District Directors of Education and other authorities to intensify monitoring in schools to ensure compliance of the protocols and provide support where need be.
10. We advocate that a maximum of 25 students be in a class and for freeze on all social gatherings in school.
11. We also advocate for bi-weekly testing of students to ensure early detection and treatment. Schools should also not be in session for more than 8 hours.
12. We advocate for strict monitoring and assessment of the situation and modification of measures where need be.
13. Reopening of schools fully can be done based on the outcome of assessments made during the period when final year students were in school.
The group further commended government for the management of the virus so far and are expectant the public will follow necessary measure in dealing with the pandemic.
Source: Ghana/otecfmghana.com