Politics
Enough Is Enough: I Will Not Accept This From You Again – Alban Bagbin Angrily Tells MPs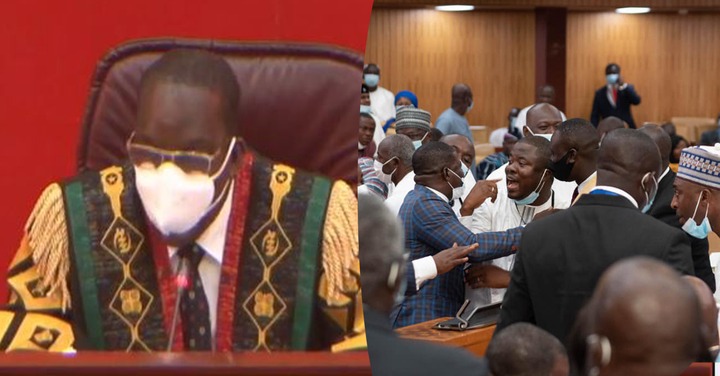 Speaker of Ghana's 8th Parliament, Mr. Alban Suman Bagbin has slammed Members of Parliament from both sides for their chaotic behavior during the inauguration ceremony.
According to Mr. Alan Suman Bagbin, the conduct of the members cannot be justified on any grounds and should be condemned by all.
Mr. Alban Bagbin who was delivering his address during the first sitting of the 8tth Parliament assured that, such acts will not happen under his watch again.
He notes that the chaotic scenes exhibited on the night, including the invasion of armed military officers in the law making house is a clear stampede to the country's democracy, and must not be repeated.
"We must condemn the unruly behavior that was exhibited by members, including the presence of the armed soldiers on the floor.
These were despicable conduct for people of honor. What makes it worse is the total absence of justification.
Such a thing will never be repeated under my watch as a speaker of this house again. I take a strong exception of such attitude. Enough is enough". Mr. Alban Bagbin noted.
He further indicated that the Speaker of Parliament was voted to serve the entire nation and not on any party ticket.
He adds that his administration will serve all parties equally without any partiality. Mr. Alban Bagbin indicates that he understands the oath he took and will not jeopardize with it.
"The office I occupy is impartial and to that regards equation top the office of a Chief Justice. Once appointed as a speaker, I must conduct myself to comply with my oath regardless of my political past.
I intend to lead by the oath to respect and obey by the will of the house. I'm fully committed to being fair and impartial. I will also be firm and resolute in my decisions. Member must also respect my rulings".
Mr. Alban Bagbin noted.