Sports
Over 2000 Ghanaian fans expected in Qatar to cheer on the Black Stars – GFA spokesperson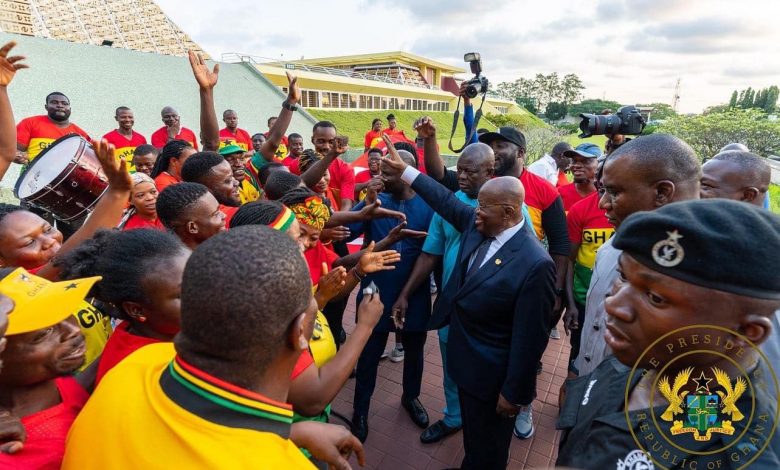 The Black Stars of Ghana are scheduled to play with their Portuguese counterparts on Thursday, November 24, 2022 in the World Cup tournament which started in Qatar on Sunday.
In-country, the love for the national team seems to be picking up following their win over Switzerland in the recent friendly match.
What remains now is whether the players will receive the needed fan support to spur them on during the tournament.
The Director of Communication of the Ghana Football Association (GFA) seems to have some answers. According to him, Ghanaians resident in Qatar have already demonstrated their love for the Black Stars.
Speaking to newsmen on Sunday, Mr. Henry Asante Twum said the over 2,000 Ghanaian residents in Qatar have indicated their intension to be present at the stadium on Thursday to cheer the players on.
"There are about 2200 Ghanaian fans who are resident here. Majority of them will be at the stadium when we take on the Portuguese on Thursday. I am told there are about 1200 fans being flown in from Accra to Doha as well. So we are expecting not less than 2500 fans here," he revealed.
Mr. Twum assured that the players have been psyched up enough to rub shoulders with renowned players like Ronaldo among others.
He also indicated that the players are poised to ride on their victory over Switzerland to give a good account of themselves in the tournament.
A former Communication Director of the GFA, Mr. Ibrahim Saani Darra who was also a panelist on The Probe urged Ghanaians to support the Black Stars, but warned that they, "should be cautiously confident in the team."