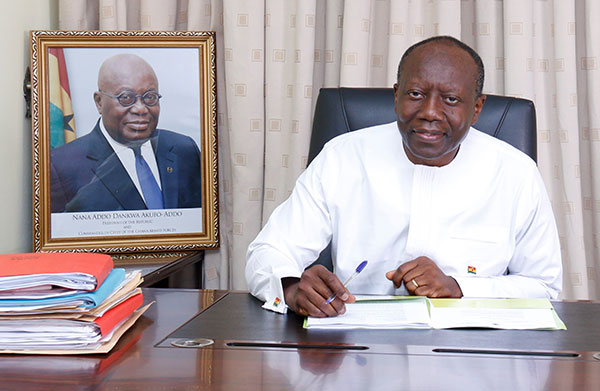 The Ghana Individual Bondholders Forum has been invited to a meeting with Finance Minister, Ken Ofori-Atta on Wednesday, January 18, 2023.
This follows a petition to the Minister for members to be excluded from the government's domestic debt exchange programme.
Among other things, the forum which consists of persons holding investments in the Government of Ghana's Local Cedi Bonds, Government of Ghana's Local USD Bonds, ESLA PLC Bonds, Daakye Bonds, Ghana Eurobonds, and others says the announcement of the programme has been extremely unsettling and catastrophic for its members and others affected.
The group argues that the programme is one of the harshest debt restructuring measures ever adopted and when allowed to be rolled out will impoverish its members.
It said members were also not consulted prior to the announcement of the policy.
Subsequently, members have been urged to reject the programme whiles one of its conveners, Martin Kpebu has hinted of a nationwide demonstration by the Forum against the government.
But updating the public in a Facebook post, President of Imani Africa, Franklin Cudjoe said the meeting on Wednesday is to discuss the group's petition to be excluded from the debt exchange programme.
Background
Government last year announced Ghana's Domestic Debt Exchange Programme to invite holders of bonds to voluntarily exchange approximately GH¢137 billion domestic notes and bonds of the Republic, including ESLA and Daakye for a package of new bonds.
As a result, existing domestic bonds were to be exchanged as of December 1, 2022, for a set of four new bonds maturing in 2027, 2029, 2032, and 2037.
The annual coupon on all these new bonds will be set at zero per cent in 2023, five per cent in 2024 and 10 per cent from 2025 until maturity.  
This announcement has since been met with massive criticism and rejection by a majority of Ghanaians and the business community.
This has also resulted in the extension of the deadline for the programme to help deepen stakeholder engagement on the proposed policy.
In a statement on the Ministry of Finance website on Monday, the Ministry said the deadline for the Domestic Debt Exchange had been extended to January 31, 2023 from January 16, 2023.
It said, " Building consensus is key to a successful economic recovery of Ghana. Pending further stakeholders engagement with institutional and individual investors recently invited to join the debt exchange programme, government is extending the expiration of the programme to January 31, 2023."