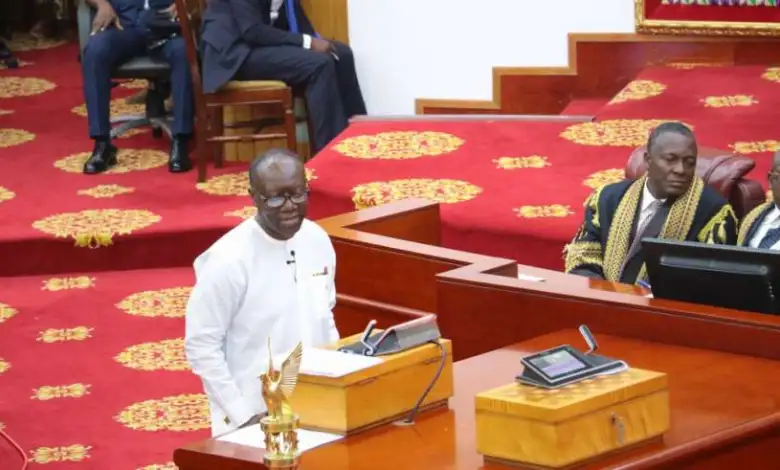 Parliament has confirmed Monday 31st July 2023, as new date for the Finance Minister, Ken Ofori-Atta to present the 2023 midyear budget review to the house.
The finance minister was initially expected to present the 2023 Mid-Year Budget Review on Tuesday (25 July 2023) but had to be rescheduled to the new proposed date.
The budget review, which is in accordance with Article 179 of the 1992 Constitution and the Public Financial Management Act 921, presents the opportunity to revise macroeconomic targets and present a comprehensive economic outlook for the rest of the fiscal year.
The mid-year budget review will be the first major financial statement of government since Ghana secured a $3 billion dollars International Monetary Fund (IMF) extended credit facility.
It is expected that the finance minister will use the session to inform Parliament about the steps taken by government to stabilize the economy since the country secured the IMF deal.
Ken Ofori-Atta is also projected to highlight government's goal of ensure modest growth within the IMF programme that the country is currently implementing.
He will also emphasize on the strategy of government which is to work with a prioritization list for its existing programmes in order to ensure that the implementation of the programme are not hindered.
In essence, the mid-year budget review will focus on interventions by the Akufo-Addo administration that will help create jobs, put food on the table Ghanaians, and reduce inflation which currently stands at 42.5%.
The finance minister will in his presentation, shed more light on the country's trade surplus of $1.77 billion to half year 2023, and announce steps that government is taking to build on the nation's trade surplus standing.