Business
Ashanti Region GUTA members threaten demo over 'exorbitant charges' by customs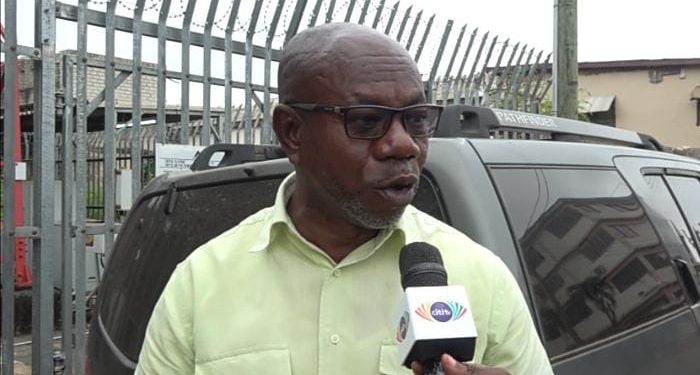 Members of the Ghana Union of Traders Association (GUTA) in the Ashanti region are warning of an imminent massive demonstration against the government, which will also lead to the closure of all shops of their members.
This is to protest against what they describe as harassment and discrimination by customs officials over the payment of "exorbitant charges," which their members in other regions do not experience.
According to them, after clearing their goods at the port, they are made to pay other charges while transporting their goods to the Ashanti region. They add that, as a result of this, some of their members have been arrested and treated unfairly.
"I am the third national GUTA president. We are in touch with all our members in the regions. None of them has complained about any arrests. Those people in Accra, after clearing their goods from Tema and we all come through the motorway, after Tetteh Quarshie, they go to Accra and we come to Kumasi. They are paying a lower transportation cost and we are paying a very high amount of money.
"So, if the government wants those of us in the Ashanti region to stop doing business, they should tell us. In that case, those of us who have the capital to relocate to Accra will go to Accra and Kumasi will become empty and there will be no businesses here. This is because it looks like as if there is a deliberate policy to destroy businesses in the Ashanti region. If not that, they should come and tell us."
"This is because I have a forty-foot container and somebody taking it to Abossey Okai, nothing will happen to that person, but me, who is paying a higher transportation cost, has to contend with four custom barriers before I can get here (Kumasi). The worst part of it is that, in most cases, the container will go all the way to Suame Magazine and they will chase it and bring it to their yard. What is happening? So, we demand answers," Mr. Anthony Oppong, the Ashanti regional GUTA chairman, noted in an interview with Citi News.
The traders say that despite engaging with relevant authorities on the matter, the situation persists as the Ashanti region is becoming an unfavourable environment for doing business in recent times.
"The most annoying part of it and the most unfortunate part of it is that we have seen the regional minister on more than two occasions on this same issue. He gave us all assurances that he was going to call Accra and make sure he gets answers to what's going on, but nothing has happened. We have seen the national security coordinator on numerous occasions, nothing has happened. We have visited the NIB director for the region, nothing has happened. The assistant commissioner since last January, we met three different assistant commissioners and put our case across and nothing is happening."
"We have gone all the way to Accra to meet the commissioner himself, Mr. Seidu, and he gave us the promise that they are going to do everything possible to stop this and make sure that they do the checks and make sure that those who do not pay the right duties are the ones that they take the money from, which we accept because we are not condoning that. In fact, they are duties they are supposed to pay. We want to pay the duties, but after paying the duties, we don't see why this harassment and intimidation should go on," Anthony Oppong, the Ashanti regional GUTA chairman, stated.
The Ashanti regional chairman of GUTA, Anthony Oppong, thus tells Citi News that tension is rising among the members and that, as such, from next week, they are planning to demonstrate against the government and also close all shops until their grievances are addressed.
"Tension is rising and if care is not taken, if nothing is done about it, from next week, something will happen here in Kumasi. We are planning to do a massive demonstration here to register our displeasure about what is going on. We cannot lose our capital because of what is going on, which we think the government is not even benefiting from. So, definitely, next week, we are holding a press conference, and after the press conference, if nothing is heard from the authorities, we are organizing a massive demonstration here in Kumasi. We will call for the closure of every shop and we will make sure we meet the right authorities and ensure that the right thing is done."