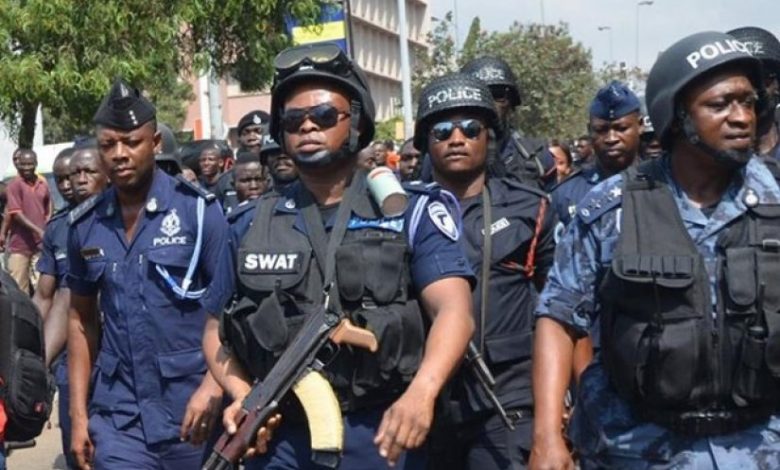 The Office of the Attorney General (AG), has filed an appeal against the conviction of 25-year-old Joshua Amankwa, who was arrested by police officers at Kasoa Walantu, for insulting them after they conducted a search on him together with other passengers in a taxi cab and found nothing incriminating on them. Following the appeal, the A-G has secured bail for the 25 year old man.
The accused person/convict after his arrest on 30 July 2023, was arraigned at the magistrate court in Akweley, Kasoa and charged with Offensive Conduct contrary to section 207 of the Criminal Offences Act, 1960 (Act 29).
Police prosecutors on behalf of the complainants in the case who are all police officers at the divisional operation unit, Kasoa, secured Joshua Amankwa's conviction without notice to the Attorney General's department or their advice.
The Attorney General, Godfred Yeboah Dame, after becoming aware of this development, ordered the Central Region office of the AG's department to appeal against the conviction and to apply for bail for the convict pending the appeal.
The bail pending appeal was subsequently granted the convict on Thursday 10 August 2023. The Attorney General's department is on course to serve the order of the court on the police. The AG's department also intends to proceed with the appeal to get the court to completely overturn the conviction of Joshua Amankwa.
Police facts
According to the brief facts presented in court by police prosecutors, the complainants in this case are police personnel stationed at Divisional Operation unit, Kasoa whilst suspect Amankwa Joshua is a driver residing at Ajinganor, Accra.
On 30 July 2023, the complainants were on their detailed night duty point conducting random stop and search at the Kasoa, Nyanyano main road. At about 8:30pm the accused person was on board a taxi cab from Kasoa to Kakraba.
The police officers stopped the said taxi cab driven by a witness in this case where a searched was conducted on all the occupants including the accused person but nothing incriminating was found on them and they were signaled to continue their journey.
The accused person who was a passenger on board the taxi became offended against the police for searching his bag and started raining insults on the complainants to wit "you are foolish people", "you people will all die through your police work".
Accused as if he was possessed resisted arrest and invoke some deities including Antoa, Etwa and Ashrewa and cursed them that they will die in their police work.
The accused person was arrested and a report was made at the divisional CID, Kasoa for investigations. After investigation accused person was arraigned before court.